Ryan Reynolds, Blake Lively Divorce: Couple Splitting Before 'Deadpool 2' Because Of Taylor Swift? 'Green Lantern', 'Gossip Girl' Stars Proved Detractors Wrong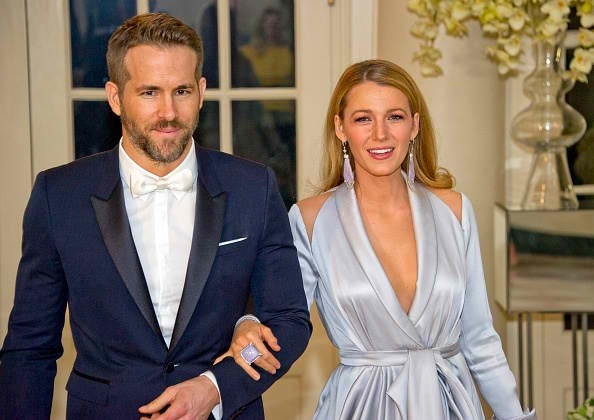 Ryan Reynolds and Blake Lively have been hitting the divorce headlines since last year despite the fact that the two appeared to be happy with their married life. Now, rumors are claiming that Taylor Swift is one of the main reasons why the couple's relationship is currently hitting the rock bottom.
GamenGuide has previously reported that Ryan Reynolds and Blake Lively might end up in a divorce very soon. According to reports, the "Deadpool" actor and the "Gossip Girl" lead star have been fighting over and over again lately, which is said to be caused by none other than the "Bad Blood" singer, Taylor Swift.
Speculations have it Ryan Reynolds hates it the fact that Blake Lively is spending more time with her squad, which is composed of some big names in H0llywood like Jamie King, Lorde, Ellie Goulding, Kendall Jenner, Gigi Hadid, Lena Dunham, Cara Delevingne and, of course, their leader - Taylor Swift. Sources have claimed that the "Deadpool" actor got very much concerned when he found out that the "Gossip Girl" actress is spending more time with her girls than taking care of their kids.
These claims were backed up by Celeb Dirty Laundry that claims Ryan Reynolds does not want Blake Lively to be hanging out with Taylor Swift and her group of friends. "The last thing he wants to do is kick it back with a bunch of boy crazy millennial," an unnamed source told Naughty Gossip.
While these divorce rumors keep on making round until today, Ryan Reynolds and Blake Lively have remained intact and sweet. As a matter of fact, the "Deadpool" actor and the "Gossip Girl" actress have celebrated Valentine's Day earlier than others.
"I actually already celebrated Valentine's Day with my husband [Ryan Reynolds] because he was so excited," Blake Lively divulged to Vogue about her early Valentine's Day celebration with Ryan Reynolds. "I wasn't prepared. He's a much better wife than me."
Neither Ryan Reynolds nor Blake Lively has commented on these divorce rumors as of yet. Stay tuned to Korea Portal for the latest news and updates about the alleged Ryan Reynolds and Blake Lively divorce.
© 2023 Korea Portal, All rights reserved. Do not reproduce without permission.