Samsung Heir Lee Jae Yong Faces Possible Arrest, Eldest Daughter Lee Boo Jin To Succeed?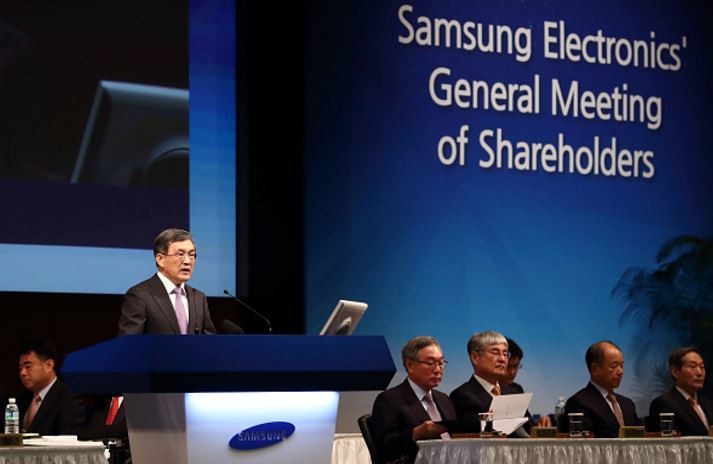 With the possible arrest of Samsung heir Lee Jae Yong, the eldest daughter of the conglomerate Lee Boo Jin might be the next in line for succession. With the latest news that the counsel team made another request to arrest the successor to South Korea's largest conglomerate, there is much confusion as to the fate of the company.
On Wednesday, the shares of Hotel Shilla, a hotel managed by Lee Boo Jun, increased by about three percent from 42,000 won to 47,000 won. There are testimonies, however, that Lee Boo Jin's management style is almost the same as his father. Needless to say, there are claims that her mother Hong Ra Hee would lend more support to her than her brother where succession is concerned.
Late on Tuesday, the special counsel team of Park Young Soo requested for the arrest of the Samsung heir. The counsel moved to request for the heir's arrest since he is suspected of bribery through his connection to President Park Geun Hye and his confidant Choi Soon Sil based on their comprehensive investigation. With this looming threat, Samsung is on high alert to prepare all measures to counter the accusations. Samsung also released an official statement regarding the issue.
"Samsung has never bribed the president wishing for a price or asked for an unfair favor," the statement said. "(Samsung) will do its best to reveal the truth in court."
This affected the share price of Samsung Electronics headed by Vice Chairman Lee Jae Young as prices went down from 1.97 million won to 1.88 million won. Industry analysts remain uncertain about the outcome but one source offers a sound prediction.
"Although it is yet unpredictable whether the court would issue an arrest warrant for Lee, it is highly likely that Park would be issued one. Samsung would be expecting this scenario, which is a good defense."
Meanwhile, Seoul Central District Court would probably come up with a decision regarding the arrest of Samsung's heir on Thursday, 10 a.m.
© 2018 Korea Portal, All rights reserved. Do not reproduce without permission.