US President Trump Said That North Korea "Is A Big, Big Problem"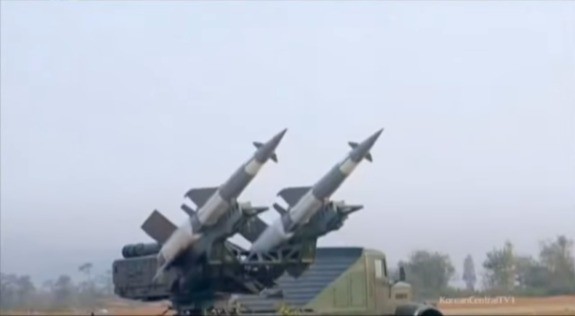 Newly-elected US president Donald Trump has promised to deal with North Korea very strongly, calling it "a big, big problem". Trump, however, failed to mention the ballistic missile it tested last weekend nor any of its plans as a response. The Pentagon was more responsible for evaluating the problem.
Meanwhile, the spokesman stated how the technical advancement in the ballistic missile programs of North Korea is a "clear, grave threat" to the security of United States. It shows the recently test-launch via a mobile launcher and no doubt, it is going to be huge.
The evaluation made shows concern and frustration towards U.S. officials, with the progress of missiles which can strike the U.S. territory with huge possibility. The officials also saw North Korea be pushing forward, in resistance to the resolutions of U.N. Security Council.
"North Korea's unlawful weapons programs represent a clear, grave threat to our national security," Navy Capt. Jeff Davis, a Pentagon spokesman shared on Monday. "North Korea openly states that its ballistic missiles are intended to deliver nuclear weapons to strike cities in the United States, the Republic of Korea, and Japan."

ABC News reported that Trump will put the issue on high priority, announcing the development of bigger and better defenses to protect against the missiles.However, Trumps' administration never mentioned about how it will respond to the said test missile launched while being condemned as a dangerous incitement.

Apparently, a joint news conference held last Monday together with Canadian Prime Minister Justin Trudeau at White House had made Trump brought up the issue with North Korea. The US president was not directly asked about the missile but he had answered it after being as about the "most important national security problems" in the US.

"Obviously, North Korea is a big, big problem and we will deal with that very strongly," Trump said.
© 2018 Korea Portal, All rights reserved. Do not reproduce without permission.