Russia Warns South Korea Of Consequences If THAAD Deployed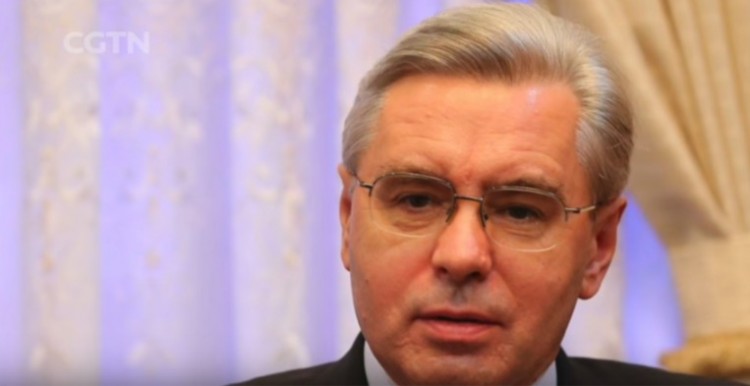 Russia's ambassador to South Korea, Alexander Timonin, has warned the South Korean government that it will have to take steps to ensure the security of its interests if South Korea finally deploys, jointly with the U.S, the High Altitude Area Defense (THAAD), an advanced anti-missile defense system that seeks to counter North Korea's increasingly exacerbated threats.
During the press conference at the Russian Embassy in Seoul, Timonin said that the deployment of THAAD could have a dangerous impact on efforts to ensure peace and stability in the region. "We will have no choice but to draw up a conclusion once the installation of the THAAD has been completed," according to the South Korea news agency, Yonhap. "We will have to take certain types of counter-measures to ensure our own safety."
Earlier this Friday, the U.S Defense Secretary Jim Mattis warned North Korea that if it decides to use nuclear weapons, it will respond effectively and overwhelmingly. Last July, South Korea, and the U.S agreed to deploy this powerful system with the aim of strengthening the country's defense against the threats posed by North Korea.
The decision was taken five months after negotiations were initiated between the two sides for the deployment of this short, intermediate and mid-range ballistic missile demolition system through direct impact.
Negotiations began after North Korea launched a long-range missile in early February. This was a new test of ballistic missile technology, which added to the four nuclear tests carried out by Pyongyang the previous month, a figure that after the last test in September has risen to five.
The punitive measures imposed by the Security Council against North Korea expressly prohibit the Asian nation from conducting nuclear tests and launching missiles as well as continuing to develop both industries, although Pyongyang has continued to do so.
North Korea justifies its nuclear and military escalation by the need to defend itself against what it considers provocative movements of South Korea and the United States. The two Koreas are still technically at war because they only signed an armistice to stop hostilities indefinitely after confronting between 1950 and 1953.
© 2018 Korea Portal, All rights reserved. Do not reproduce without permission.