Gong Yoo Reveals He's Grateful Parents Gave Him Good Looks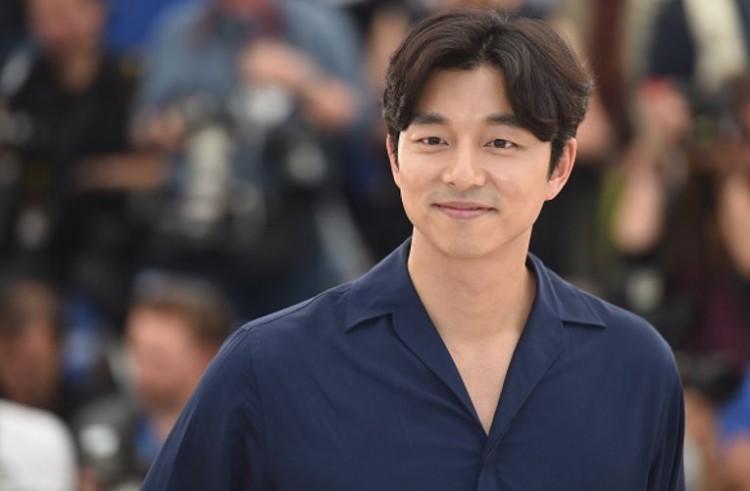 "Goblin" actor Gong Yoo honestly shared his thoughts about his looks and how he's grateful for it.
The handsome actor whose captivated women's hearts since he appeared in the 2007 TV series "Coffee Prince" revealed he's grateful for his good looks and attributed it to his parents' good genes.
A past interview with the actor has been gaining traction recently as netizens can't get enough of the 37-year-old Hallyu star.
Gong Yoo showed he was a game when he played a true or false type of interview at a V Live interview last year while promoting his movie "A Man and a Woman."
The actor answered true to the statement "I've been thankful for my looks at least once in my life."
Soompi quoted him next as saying, "I've had many people tell me that my face is small. Both of my parents have small faces, so when I hear that, I thank my parents for giving me good genes."
The actor shot to fame and became a Hallyu star in MBC's romantic comedy "Coffee Prince."
He then experienced another surge of popularity after starring in the blockbuster zombiecalypse film "Train to Busan" followed by the record-breaking tvN series "Goblin."
According to Hubmesh, Gong Yoo previously dated his onscreen "Coffee Prince" partner Yoon Eun Hye before he dated his "School4" co-star Im Soo Jung in 2008.
He claimed to be currently single and even offered an explanation for it.
"My ideal type changed," said Gong Yoo on MBC's "Section TV." "When I was younger, I liked women who had popping emotions. But now, I like women whom I can be comfortable with. I think if someone had big mood swings that would be hard to manage."
He also revealed that his "A Man and a Woman" co-star Jeon Do Yeon told him that he's single because women get fed up with him.
© 2023 Korea Portal, All rights reserved. Do not reproduce without permission.