How Park Shin Hye Warmed Up Everyone On Her New Film Set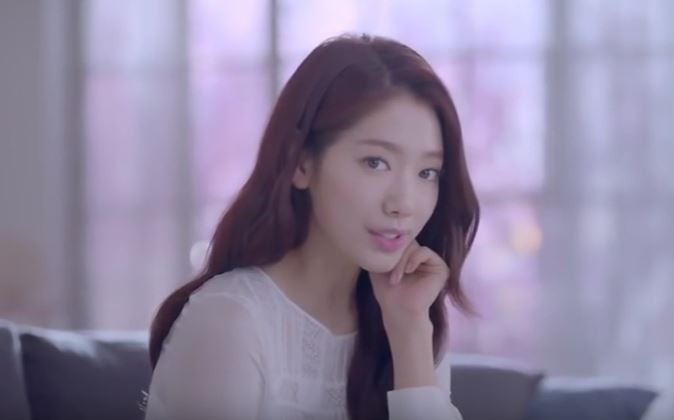 Hallyu star Park Shin Hye thought of a literal way of warming up everyone on set for her new film "Silence."
The beautiful actress made a heart-warming gesture by surprising the cast and crew of her new film with a thoughtful gift.
According to Soompi, Park Shin Hye gave everyone on film set January 13 with a fur-lined winter jacket as they worked during the cold winter months.
The new film with a working title "Silence" also stars Choi Min Sik and Ryu Jun Yeol and is a remake of the 2013 Chinese crime thriller "Silent Witness."
The 26-year-old leading actress of the hit romantic series "Doctor Crush" also showed solidarity with fellow drama doctors when she sent a snack truck to the film set of SBS' "Romantic Doctor Kim."
Yoo Yeon Seok took to Instagram January 16 to thank the actress whom he's worked with in the 2014 period film "The Royal Tailor."
He wrote, "Thanks for the snacks. Thank you to Park Shin Hye for bringing, even more, warmth to our last filming session. Romantic Doctor Kim + Doctors = Romantic Doctors?"
The accompanying photo showed Yoo Yeon Seok posing in front of the snack truck with a banner on top that read, "Kook Il Hospital's Doctor Yoo supports the Dol Dam Hospital family!" and "Here's to Han Suk Kyu, Jin Kyung, Yoo Yeon Seok, and the staff of 'Romantic Doctor(s)'! You've all done so well."
Korea Disaster Relief Association also revealed in December 2016 that Park Shin Hye donated to the victims of the Seomun Market fire.
"We didn't know about Park Shin Hye's donations but it's true that she donated 50,000,000 KRW," said the actress' label, according to all K-pop.
Shortly afterward, Babsang Community Welfare Foundation revealed that Park Shin Hye donated 50 million KRW (~45,000 USD) for 83,340 coal briquettes. This meant that 556 families were provided 150 briquettes each to keep them warm throughout the winter season.
© 2023 Korea Portal, All rights reserved. Do not reproduce without permission.