Ed Sheeran News: Singer Appears On GQ; Revealation On Adele And Taylor Swift Surfaces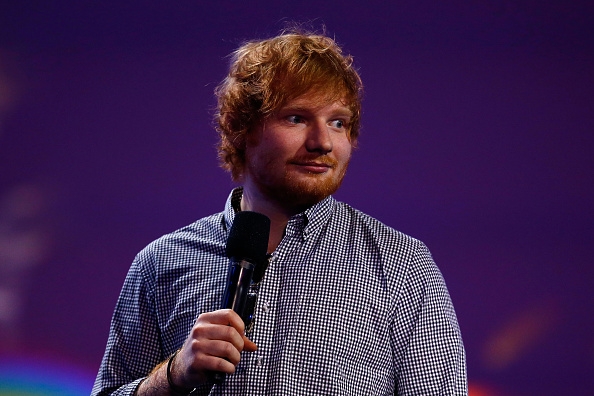 Ed Sheeran is on the cover of British GQ magazine coming out in March. In the issue, he talks about his success, friendship, and similarities with Taylor Swift and why Adele is his biggest competitor.
Sheeran opened up about his life as a pop singer in the March issue of GQ magazine. He admits to be taking things "a bit too far" when it comes to his successful career, an attitude which he is similar with his good friend Taylor Swift.
Aside from the American pop singer, he also spoke about Adele and explained why he considers her as his biggest competitor. Sheeran takes note of the fact that the British singer-songwriter has sold more records than he did in the past ten years. "She's the only person I need to sell more records than. But if I don't set her as the benchmark then I'm selling myself short," he said.
Sheeran was quick to clarify that while he is not in a [creative] competition with Adele since they have different means of producing good music, it is a different case once their output is put on the market. "I'm not in competition [creatively] because we all sit in our own lanes, but once the creative product is out there is a race to the finish line," he said in an interview with GQ magazine.
The singer-songwriter recently released two new singles "Shape of You" and "Castle on the Hill" which are part of his upcoming album called "Divide". Last Friday, Sheeran shared a "cryptic" Instagram image of him with a caption "Monday... ÷", ET Online reported. He also tweeted a 2-second video clip later in the day which according to the entertainment news website seems like Sheeran "getting ready for a boxing match".
© 2023 Korea Portal, All rights reserved. Do not reproduce without permission.