Smart Devices Are The Best Source Of Knowledge And Education For Kids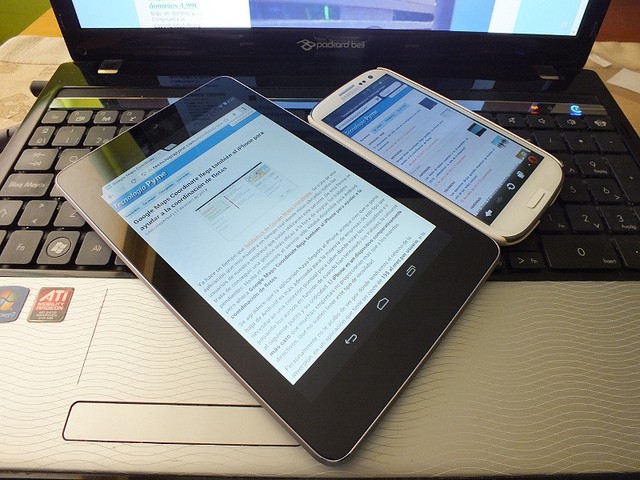 In today's modern era, using a smart device like the smartphones, tablets and laptops are now part of daily necessities, not only for adults but also for kids. These smart devices are making lot an impact to every child of this generation since it is considered to be one of the best sources of knowledge
The usage of gadgets is now becoming a trend to every household around the world, since it can be bought for a cheaper price, parents found themselves buying their kids and own one. Spending time with these gadgets provide an ample time for the kids to explore while staying at home.
The most common gadgets to see in every child's hands are smartphones and tablets. Aside from its mobility, these gadgets can provide all the tools that a kid needs to entertain themselves. From entertainment to education, from watching to playing, everything that kid wants, these gadgets are to the rescue.
The Global News reported that in a study made by the psychologists, it shows that a child who owns any of these gadgets could have an increased knowledge and education. Using smart devices is very effective if being compared to the conventional ways of learning. However, the said findings are not applicable to all children.
On the other side, some content from the internet are not suitable and may be distracting to the children. Social media is one of the worst places that a child could visit via the internet since it contains several malicious and explicit contents.
It is highly suggested that though parents opt to let their kids use such gadgets should still give their kids a time limit of usage every day. Not only that, parents should stick taking a look at every activity that their kids are doing in every session, this is to prevent them from accessing those sites and contents that may not be suitable for the kids as per the CNN reported.
© 2023 Korea Portal, All rights reserved. Do not reproduce without permission.