Philip Morris IQOS Is The World's First Smokeless Cigarette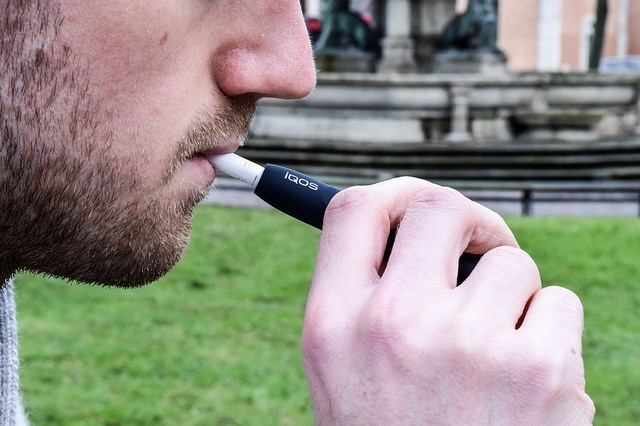 Philip Morris International has just released the first smokeless cigarette in the UK. The Philip Morris IQOS does not work like the mainstream Vape or e-cigarette, instead, it heats up the tobacco for a unique style of smoking.
Electronic cigarettes tend to vaporize the nicotine by the use of a certain liquid with the content of Propylene Glycol. The Philip Morris IQOS works in a different way, it heats up the tobacco to produce vapor without even burning the cigarette, wherein the company claims that provides less harm that natural smoking.
The Philip Morris International released the IQOS with the intention of eliminating the traditional cigarettes. It is proven that cigarette smoking causes health danger, but still, several people around the world are consuming tobacco.
The company that produces the popular Marlboro and Philip Morris cigarettes are now looking for way replace the traditional smoking while using their product. This means that they are not opting to stop their production, instead, they are looking for a way to relieve and eliminate the danger of smoking.
Though the IQOS are similar to the e-cigarettes, the IQOS are using a genuine tobacco made by the different companies. The IQOS are thoroughly tested and is now ready to use by everyone.
A report from the Business Insider shows that the Philip Morris Company already made a clinical test over the IQOS. The company claims that since the IQOS only heats up to 350 degrees Celcius, they said it is way better and healthier compared to the traditional cigarettes. However, this test needs to be proven by different agencies.
The Philip Morris Company said that smokers will definitely inhale the same amount of nicotine, but will only get 10% of the danger of the harmful toxins of the genuine cigarettes. The BBC confirmed that the IQOS has a tobacco and propylene glycol content.
© 2018 Korea Portal, All rights reserved. Do not reproduce without permission.