Samsung Not The Only Company To Be investigated, Says Korean Prosecutor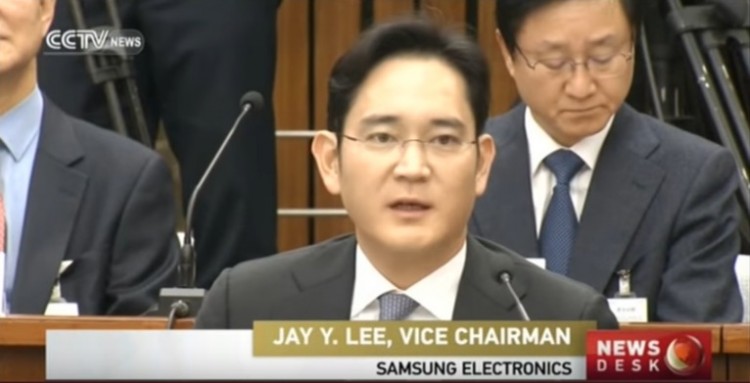 Judges in charge of the infamous Korean corruption case that led to the suspension of President Park Geun-hye further intend to investigate other major corporations in addition to Samsung, said special prosecutor Park Young.
"After the file is closed in relation to Samsung, other conglomerates will also be investigated," said the prosecutor, quoted by Yonhap.
Earlier, the Park Young-soo team applied for an arrest warrant against Lee Jae-yong, the only son of the president of Samsung Electronics and, for years, the chief executive of the largest company in the country.
However, a court in Seoul denied the petition, finding that at this point there is insufficient evidence to charge him with the offense of bribery. Earlier this week, the prosecutors requested the warrant this week for Lee, the de facto head of the Samsung Group, over allegations that he bribed a friend of President Park Geun-hye in return for favors to smooth his succession as heir of the business group. Park also awaits her fate in court after being impeached.
The largest South Korean company is being investigated for donating 20.4 billion won ($ 17.2 million) to two foundations created by a former friend of President Park Geun-hye, removed from office in December.
Park's confidante, Choi Soon-sil, is suspected of taking advantage of her friendship with the president to drain funds from fifty local businesses and spent some of the money to buy real estate abroad and pay for her daughter's studies in one of the Most prestigious universities in South Korea.
Choi was expected to pressure a pension fund that controlled 11.6 percent of Samsung and 5 percent of the company Cheil Industries to approve the merger of both entities.
Choi, along with ex-guests from Park, An Chong-bum and Jeong Ho-seong, were charged with prevarication, coercion, attempted fraud, and disclosure of government secrets.
President Park Geun-hye was suspended and handed over to the then-prime minister, Hwang Kyo-ahn, after 234 of the 300 parliamentary deputies voted for his dismissal on 9 December.
© 2018 Korea Portal, All rights reserved. Do not reproduce without permission.