Rain Reveals Obsession And Secret Code With Kim Tae Hee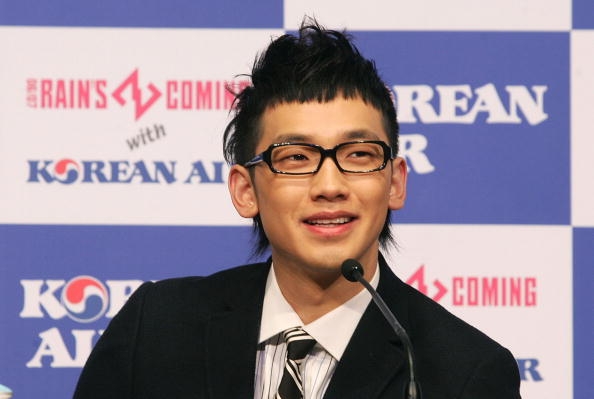 Rain revealed his secret obsession as a result of his desire to succeed and sharing a secret code with long-time girlfriend actress Kim Tae Hee.
The 34-year-old singer-actor appeared Monday on "Please Take Care of My Refrigerator" where he revealed that he's so obsessed with popular restaurants that he developed the habit of checking the list of these places as soon as he wakes up.
"If a popular jjamppong (Korean spicy seafood noodle soup) restaurant in Gunsan shows on TV, then I really try to go there," explained Rain. "I dedicate my day for that Gunsan jjamppong. The reason why I have such great passion for food is because I used to have strong desires to succeed and ate only one meal a day to maintain my body. I wanted to eat really well during that one meal. It was always really good one ramen or really good Gomguk..."
While this may be an interesting stuff about the pop star, it's the juicy bit about his love life with the 36-year-old "Yong Pal" actress that keeps being brought up as he appeared on several variety shows to promote his comeback album after three years of hiatus.
On Saturday's episode of "Knowing Brothers," Rain talked about how his new song "Best Present" refers to a marriage proposal as the best gift one can give a lover. This led the MCs to speculate that they might be hearing wedding bells soon but the singer denied that he and Kim Tae Hee, who've been dating since 2013, are not planning to get married anytime soon.
The "Full House" star also appeared Saturday on JTBC's "Ask Us Anything" where he tried to stir the conversation towards his new song while the hosts bombarded him questions about Kim Tae Hee.
Kang Dong Hong particularly asked Rain if he shares a secret code with his girlfriend while on a public broadcast.
"Of course I've done it [a secret code]. I've done it all," confirmed Rain as he laughed.
© 2023 Korea Portal, All rights reserved. Do not reproduce without permission.