NES Classic Edition Stock Update: Nintendo Exec Reggie Fils-Aime Confirms More Supply Coming Soon; Nintendo Switch Console Expected To Become Worldwide Hit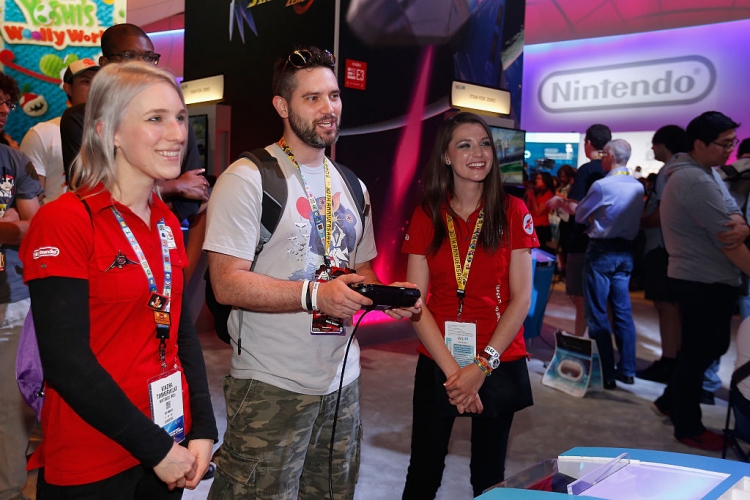 Several gamers are still waiting for the new stocks of the NES Classic Edition. Now, new reports are claiming that stocks for the popular Nintendo console might remain low despite its high demand.
Tech Spot reported that Nintendo will be releasing more SNES Classic Edition and the scarcity for NES Classic Edition is projected to persist because of this. The news outlet has also tacked the theories of some gamers that the Japanese video gaming company is limiting its supply.
Nintendo, according to the same report, has undervalued the NES Classic Edition, thinking that it would not sell due to several other consoles available now in the market. Tech Spot added that even Nintendo was shocked by the reputation of the gaming system.
The tech website, however, stated that it is quite impossible for Nintendo to limit its stocks as they would not be getting any benefit from it. Opportunists, on the other hand, have been selling some NES Classic Edition units on online stores like eBay, which usually costs almost four times its original price.
So, gamers who wish to have their own NES Classic Edition unit should keep waiting for new stocks. If you are really itching to have one, you may also opt to shop via online stores and prepare a significant amount to get this popular gaming console.
Meanwhile, another reason why Nintendo is not releasing new batches of the NES Classic Edition is probably because of its new console: the Nintendo Switch. Speculations have it that the Japanese video gaming company is currently focusing on its imminent roll out.
Unlike the NES Classic Edition, the Nintendo Switch is said to have an ample supply for all gamers around the globe, Wired reported. "What we've said publicly is that there will be 2 million units that will be shipped worldwide for the launch, essentially through month one," Reggie Fils-Aime, Nintendo of America's president and chief operating officer, stated.
When asked about the NES Classic Edition supply, the Nintendo executive revealed the company did not expect that it would become a huge hit. "The good news, at least for consumers in the Americas, is we're going to continue to make the NES Classic available. With the ongoing level of supply, the ongoing demand is going to be met. We know the concern," Reggie Fils-Aime said about the NES Classic Edition.
© 2023 Korea Portal, All rights reserved. Do not reproduce without permission.