'Longmire' Season 6: Robert Taylor & Katee Sackhoff Return For Last & Final Bow, Why Show Is Cancelled For Seventh Season?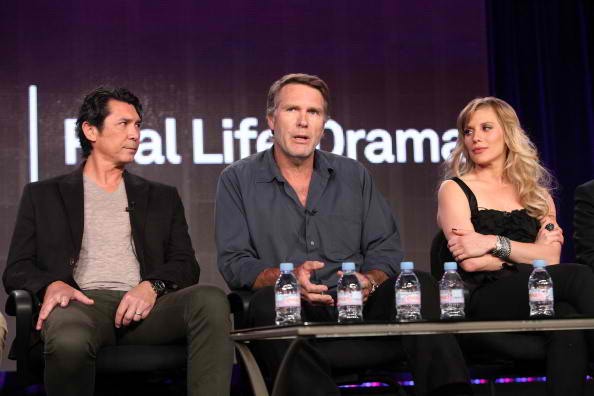 "Longmire" Season 6 is all braced up for its final and last return on the Netflix Channel anytime soon in 2017. This time around, Walt Longmire and Victoria Moretti will have to portray their greatest performance ever as the county sheriff and deputy sheriff of Absaroka in Wyoming. Additionally, the whole casts of the show will have to say their final goodbyes to the many avid fans of the show.
There are so many questions that were asked why "Longmire" Season 6 will be the final season of the show. In a report by Netflix, there can be two major reasons that can be looked at as the cause for the show's cancellation. One is the ratings in terms of the viewing, which is lower than what is expected by the network.
Another reason for the cancellation of "Longmire" Season 6 is the plot, which is looked at as dry and is not able to get so much following. While Netflix did not give the exact reasons why it does not want to continue the series, people believed that the network wanted to protect the show's image.
#Longmire's 6th & final season will be on @netflix in 2017. RT. @LouDPhillips @kateesackhoff @cassidyfreeman @Adam_Bartley @ucrosspop25 pic.twitter.com/d9sVpEm65R

— Longmire Posse (@LongmirePosse) November 2, 2016
"Longmire" Season 6 is an American contemporary Wild West crime thriller story. This is produced on screen after the Walt Longmire novels of Craig Johnson. Looking in the inside of the story, Gamenguide has reported that a romantic relationship will be developed between Walt and Vic. However, in the book of Craig Johnson, Walt did not show any interest on the deputy sheriff.
"Longmire" Season 6 will start filming in March 2017 in various locations. These would include, Pecos, Sta. Fe, Los Alamos and Las Vegas, New Mexico. For the many avid fans who are patiently waiting for the series' return, stay tuned to Korea Portal for updates.
© 2023 Korea Portal, All rights reserved. Do not reproduce without permission.