Top Media To Sue UP10TION's Wooshin's Malicious Bashers After 'The Show' Controversy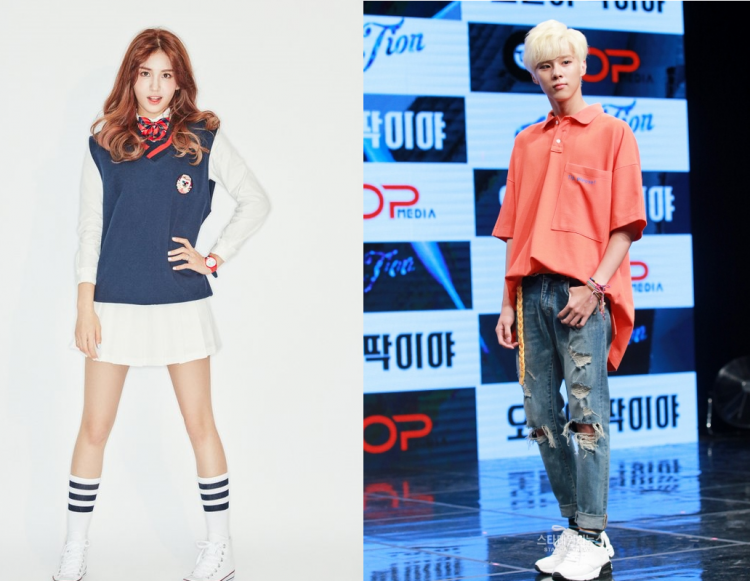 UP10TION's Wooshin's management label Top Media announced they decided to take a legal action against the malicious comments that resulted from a sexual harassment controversy last month.
According to allkpop. Top Media announced Saturday that taking a legal step is the best recourse to end the malicious rumor mongering that's still circulating despite the clarifications that proved their artist's innocence.
"We have checked with 'The Show's associates, the MCs themselves, and both labels, and presented clear official statements," stated Top Media. "However, posts, maliciously edited content, and more, attacking the rights of our artist, continued to surface. Therefore, we have completed the process of taking legal action against all content containing false information."
They added that part of their legal action was to have submitted a video analysis by Dr. Hwang Min Gu of the Forensic Imaging Analysis Laboratory as proof that the controversy all started with the wrong angle during filming.
The company said they will continue to monitor any malicious content including rumors, editing and misinformation related to the incident.
The sexual harassment controversy erupted December 2016 when SBS' "The Show" filmed the show's MCs Wooshin and IOI's Jeon So Mi for their Christmas video. However, the clip showed the 20-year-old boy group member as if touching his co-host's breasts. The incident happened at least twice more in the controversial video but Jeon So Mi only looked uncomfortable on one instance.
The staff responded on the controversy after netizens caused uproar on social media. They defended their young MCs as innocent of the charges.
"The problematic scene that cast a shadow on Somi's tie happened when Somi ducked her head so she wouldn't be out of the frame which coincided with Wooshin moving his hand while he was explaining," stated the staff in an official statement.
They also said that it was all a misunderstanding due to the mistaken angle during the filming.
© 2023 Korea Portal, All rights reserved. Do not reproduce without permission.