EXID Uploads Edited MV For 'Up & Down' Chinese Version After Controversy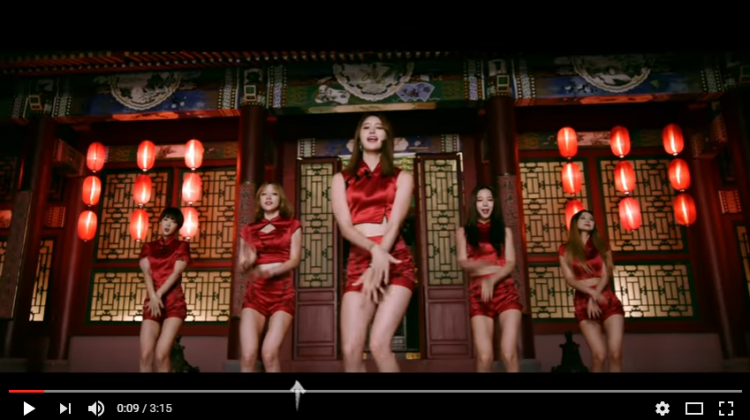 After EXID's MV of the Chinese Version of 'Up & Down' was criticized for controversial scenes, an edited version of the MV was re-uploaded.
Three days after the original MV for EXID's Chinese Version of 'Up & Down' was uploaded, an edited version replaced it. This is after Chinese media outlets reported about the controversial scenes on the original MV.
According to the reports, controversial scenes include that on which one of the EXID members was seen wearing a qipao-like attire while dancing in front of what appears to be the former imperial palace in Beijing. The reports also said that the girls are wearing "too revealing" attire while sitting on royal thrones. Some netizens are also not happy with the fact that the MV was set at what appears to be the former imperial palace, said the report.
EXID's label, however, clarified that all of the architecture, furniture, and backgrounds in the MV were a part of a filming set and not actual monuments, buildings, or structures. According to Banana Culture, they only made the set look like the former imperial palace to "give off a more Chinese vibe".
"We judged that scenes filmed on a set resembling the former imperial palace, in order to give off a more Chinese vibe, may cause issues, so we've deleted them," said the label.
The label also added that it didn't occur to them that there will be issues on the MV since Chinese staff members were present during the filming of the video. But since the MV was causing some issues, they never hesitated to edit out the controversial scenes.
"During the filming, Chinese staff members present were of the opinion that it would be acceptable, and even after we uploaded the 1st MV, it wasn't that we were flagged right away, but afterward we did judge that it could be problematic and concluded that it would be best to edit the MV," said the label.
© 2023 Korea Portal, All rights reserved. Do not reproduce without permission.