Alibaba Promises 1 Million Jobs In The US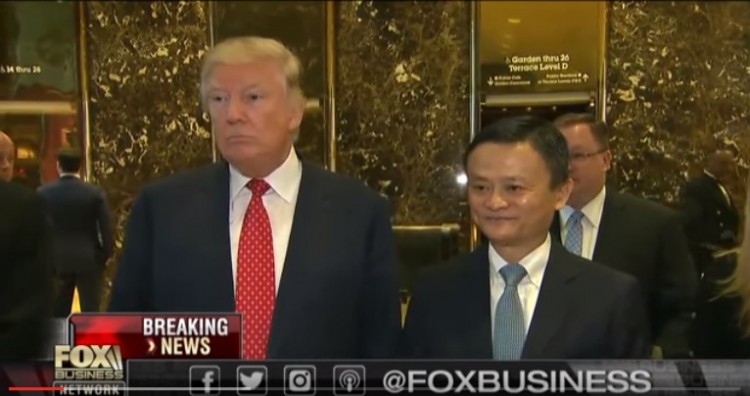 Alibaba founder, Jack Ma met with Donald Trump on Monday and promised to create a million jobs in the US over the next five years from the platform of an e-commerce company. That is an ambiguous and misleading promise.
Ma will not build factories. It does not plan to establish Alibaba operation centers that employ technology-savvy Americans. And he's not planning a big investment in America. In other words, Ma is not promising what most experts would define as job creation. He is talking about stimulating trade by helping one million small businesses sell American goods to consumers in China and Asia, according to Reuters.
Creating one million jobs would require each of those small businesses to hire one person. So far, so good. But US trade in the Taobao and Tmall internet sales sites of Alibaba is insignificant for now. More than 7,000 US brands sold only $ 15 million worth of goods to Chinese consumers last year, according to Alibaba spokesman Rico Ngai.
Ma has been trying since 2015 to increase US sales in China by Alibaba. But having a million US brands on your platform will require an increase of up to 142 times your current sales. Realistically, what is likely to happen is that local stores will open online stores at Alibaba as a complementary business to enter the Chinese market, said Ben Cavender, director of China Market Research Group. "I do not see that a lot of jobs will happen," Cavender said, according to the WSJ.
It could also be seen as a way to gain support from US regulations. The US Trade Representative returned to Taobao on its list of "notable markets" last month, citing an "unacceptably high" level of counterfeit goods.
Analysts say that sophisticated Chinese middle-class consumers have a growing appetite for foreign goods that are more reliable than Asian goods. Small American companies that specialize in nutrition, supplements, and baby products have good luck on platforms like Alibaba, said Cavender.
© 2020 Korea Portal, All rights reserved. Do not reproduce without permission.