Dell Scoffs At Macbook Pro Users With Upgraded XPS 15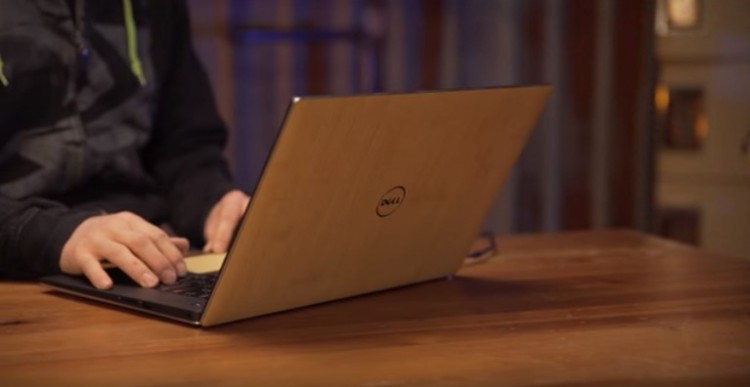 What's the name of the new 15-inch laptop that offers the latest Intel and Nvidia chips along with a giant battery and 32GB of RAM? The answer is not Apple MacBook Pro 15.
If you want the latest technology and a heavy-duty RAM, Dell advises you to skip the MacBook Pro 15 in favor of its own XPS 15 updated since Thursday brings the CPU seventh generation quad-core Kaby Lake, the latest Intel together With the new Intel GeForce GTX 1050 GPU.
For the most part, this is an iteration of the XPS 15 that received a complete overhaul last year. Most of the remaining updates on the XPS 15 are evolutionary but that can be good since the company is not removing your favorite ports just to torture you.
In addition to the full-size HDMI port, you also have the Thunderbolt 3 port that supports the battery charge along with two USB type A 3Gbp and an SD card reader. a port when you load the device. While MacBook Pro fans lament Apple's decision to limit RAM to 16GB, Dell has filled the XPS 15 with up to 32GB of DDR4 memory, according to Windows Central.
Screen options include a 1920x1080 non-touch screen but also a 3840x2160 Ultra HD touch panel rated by 100% RGB Adobe. This also includes touch panel 4K 10 points with a layer of Corning Gorilla Glass for protection, as MS Power User states.
So far we know some things about the CPU Kaby Lake seventh generation. In desktops where thermal constrict what is not negligible compared to the CPU update Skylake sixth generation. In notebooks where power and high temperature are problems, Kaby Lake offers improved performance.
Storage options include a plethora of devices such as a traditional 500GB hybrid disk, a 1TB hard drive paired with an M.2 SSD using an intelligent Intel response cache or a straight M.2 PCIe SSD with capacity options Of 256 GB, 512GB or 1TB.
Configurations with hard drives are limited to a smaller 56 watt-hour battery. If you give up that you will have an update. That's because instead of reducing battery capacity compared to the previous model as some companies do, Dell has increased it. For example, the XPS 15 based onSkylake boasted a battery of 84 watt-hours. The new Kaby Lake seventh generation increases to 97 watt-hours, just below the maximum of 99 watt-hours permitted by law for air travel.
© 2017 Korea Portal, All rights reserved. Do not reproduce without permission.