Gong Yoo's Label's Response To News About Actor's Current Health Issues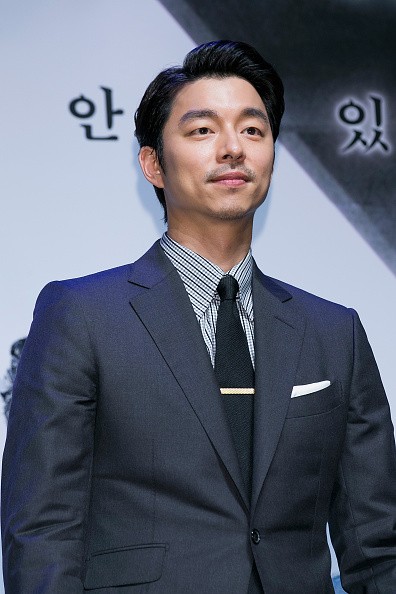 Gong Yoo has been making a lot of buzz these days because of the positive feedback of his ongoing tvN drama "Goblin" (also known as "Guardian: The Lonely and Great God") is getting. But just recently, the actor had been making some noise because of another reason.
A Chinese media recently reported about Gong Yoo's health-related issues. According to the report, overworking and stress are taking a toll on the actor's health.
However, Gong Yoo's label, Management SOOP, immediately denied the rumor. They said that there is no truth on the actor's health-related issues and that it was merely a misunderstanding. Although it's true that doing "Goblin" made Gong Yoo really tired these days, there are no any serious health-related issues the actor is having right now, said the label.
Apparently, some Chinese fans wrote on social media how the actor looked tired and unwell and some members of the Chinese media misunderstood it. They started reporting that the actor is having some health-related issues right now.
Management SOOP's full statement is as follows:
"The reports about Gong Yoo's health is false. It's true that he's been tired lately wrapping up filming [for "Goblin"], but he does not have any severe health issues at all. Chinese fans showed concerns and wrote on SNS that Gong Yoo does not look too well. A Chinese media outlet then reported about Gong Yoo's health issues, but currently, he's doing his best to film "Goblin"."
Gong Yoo is currently doing the drama "Goblin" which is very popular right now. It was getting good feedbacks from viewers because of various reasons.
Acting alongside the actor in the said drama are Lee Dong Wook, Kim Go Eun, Yoo In Na, and Yook Sung Jae. It airs on tvN every Friday and Saturday at 20:00 KST. Is started airing on December 2, 2016, and, with 16 episodes, is expected to run until the third week of January this year.
© 2018 Korea Portal, All rights reserved. Do not reproduce without permission.