Justin Bieber Teaches Ed Sheeran A Lesson With 'Love Yourself' And 'Cold Waters'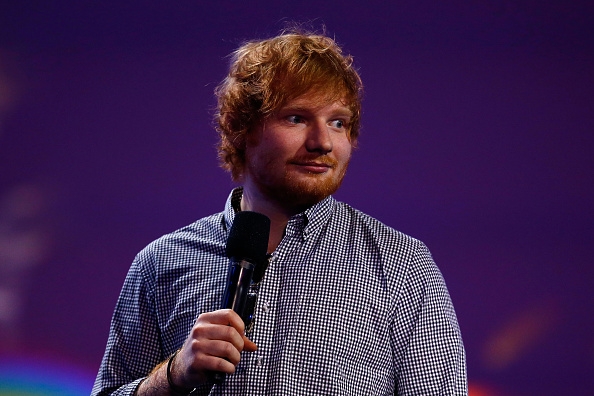 British hitmaker Ed Sheeran may have proved his mettle with producing sensational songs but pop star Justin Bieber proved he knows a great song when he hears one.
The 25-year-old singer-songwriter of the highly addictive song "Thinking Out Loud" also wrote the hit tracks "Love Yourself" and "Cold Waters" popularized by the 22-year-old Canadian star.
Sheeran revealed in an interview with Carson Daly on 97.1 AMP Radio Monday morning that he wrote the song "Love Yourself" with the intention of including it on his new album "Divide" but he ended up shelving the song which landed on Bieber.
"It just wouldn't have made it," Billboard quoted the English star as saying. "And then Justin took it and did his thing on it, and released it as a single and made it what it is."
Sheeran's discarded song became so huge it was Billboard's # 1 song of 2016 and was even nominated for the GRAMMYS for the Song of the Year.
He realized, "It just shows you that you shouldn't always write stuff off."
He also credited Bieber who tweaked the megahit song and made it when he included it on his album "Purpose."
He went on to talk about another of his song which also became Bieber's.
"'Cold Water' was a weird one because I didn't even know that song existed," he said.
He recounted how he wrote an unfinished song that he later forgot about until he heard it on the radio.
Sheeran made an exciting comeback early this year by releasing two new songs "Shape of You" and "Castle on the Hill" for his album "Divide."
In an interview with BBC Radio 1's "Breakfast Show," he revealed how he almost made a smash hit for another artist.
"This is actually a really random one, I went in to write songs with other people and we were there writing the song thinking, 'This would work for Rihanna', then we decided halfway through we would make it for me," he said, according to International Business Times.
© 2023 Korea Portal, All rights reserved. Do not reproduce without permission.