Netizens Going Gaga Over G-Dragon and Dara Video; Spark Dating Rumors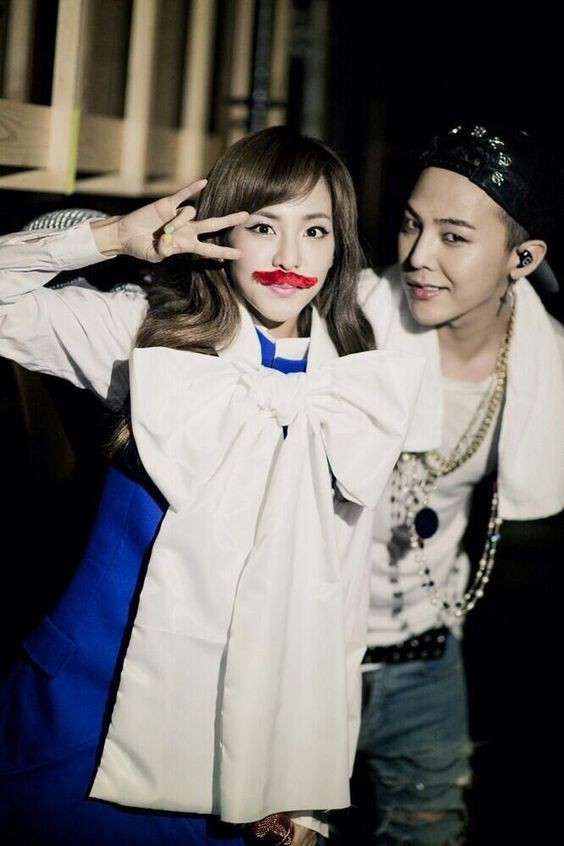 A video of G-Dragon protecting Dara rounded the internet Monday, January 9, sparking dating rumors among netizens.
The viral video was taken after Big Bang's concert '0.TO.10 Finale In Seoul' Sunday night, January 8. G-Dragon was spotted going out of the venue with a girl in tow. The idol was seen holding the girl very closely as he led her from the crowd. He was even covering her eyes with his own hand as to protect her from the wild fans.
Although the girl's face was not really visible as she was wearing a hooded jacket and was using it to cover her face, a lot of netizens claimed that it was actually Dara.
Screenshots of Dara wearing the very same jacket while watching the concert rounded the net. That somehow proved the netizens' speculations that the girl spotted with G-Dragon going out of the venue was actually her.
G-Dragon can also be seen touching his lips on the girl's hood as if to give her a quick kiss. That somehow made the dating rumors between both idols even more talked about.
But although the #DaraGon shippers (as fans who ship both idols call themselves) are insisting that there is really something going on between both idols, some netizens also believed that it could be really nothing of that sort.
It has been known to fans that G-Dragon and Dara are really close since they both belong to the same label, YG Entertainment. Some netizens claimed that G-Dragon could only be protecting Dara against the waiting fans who have the tendency to go wild. They also do not think that G-Dragon was kissing Dara in front of all those cameras. He could have just turned to tell her something but the camera angle made it looked like he planted a quick kiss on her.
© 2023 Korea Portal, All rights reserved. Do not reproduce without permission.