Yoo Jae Suk, Gary, HaHa 'Running Man' Serious Injuries And Other Revelations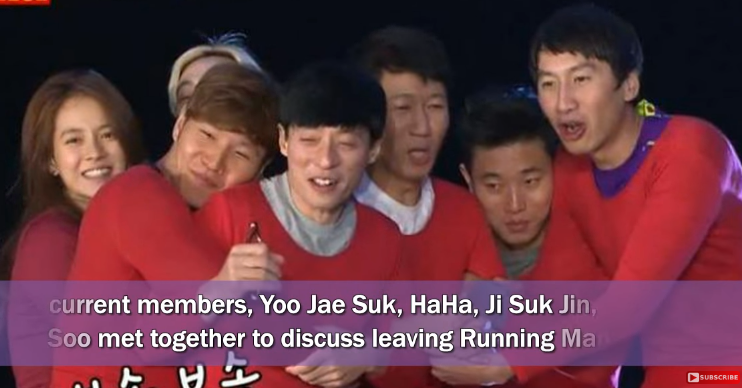 Entertainer HaHa revealed he and his co-stars incurred serious injuries from "Running Man" while the latest episode exposed the juicy truth among the members.
The 37-year-old TV personality revealed the costs that have to be paid from working on physical variety shows such as the widely popular "Running Man."
HaHa shared that the "Nation's MC" Yoo Jae Suk, whom he also works with on MBC's hit entertainment program "Infinity Challenge," twisted his ankle as well as suffers problems on his ankle, back, neck, and fingers.
Rapper Gary, who quit "Running Man" October last year to focus on his music career, has problems with his shoulders and tore one of his ligaments so he can't even hold up a patbingsoo (shaved ice dessert) bowl.
He also admitted that he had it worse when his 7th spinal disc burst that required him to undergo a surgery.
"But I couldn't say that I was not well," allkpop quoted HaHa as saying. "I thought everyone went through the same thing. It could be that my doctor was exaggerating, but he told me I was almost paralyzed."
"For variety show members such as us who use our bodies, it's like we're athletes," he added. "But we don't have time to recover. If we get seriously injured, that gets edited out. There are things we just can't talk about, since making others laugh is our priority."
SBS' "Running Man" also exposed more "truths" on the recent Sunday episode. The cast members, except "Member of the Week" Song Ji Hyo, had to undergo a lie detector test or suffer the consequence of pulling the sled for Song Ji Hyo and the other member who survived and told the truth.
Actor Lee Kwang Soo succeeded in telling the truth that he doesn't have anything to lose against real life friend and Hallyu star Song Joong Ki, who was also a former "Running Man" member.
"I honestly think so," he answered.
However, he failed in proving his confidence when it came to another of his real life friend and Hallyu star Jo In Sung.
"The Commander" Kim Jong Kook was also "shocked" when he answered false to the statement, "[True or false,] I still like Yoon Eun Hye."
Kim Jong Kook turned to the camera and said, "It's a misunderstanding."
© 2023 Korea Portal, All rights reserved. Do not reproduce without permission.
Tags:
Haha
,
Running Man
,
Yoo Jae Suk
,
Gary
,
Song Ji Hyo
,
Lee Kwang Soo
,
Song Joong Ki
,
Lee Kwang Soo and Song Joong Ki
,
Jo In Sung
,
Lee Kwang Soo and Jo In Sung
,
Kim Jong Kook
,
Kim Jong Kook and Yoon Eun Hye
,
Yoon Eun Hye
,
The Commander
,
Running Man lie detector test
,
Running Man episode
,
Running Man injuries
,
running man latest news
,
Running Man Kim Jong Kook
,
Running Man Song Ji Hyo
,
running man news
,
Running Man Lee Kwang Soo
,
Running Man Yoo Jae Suk
,
Running Man Haha
,
running man gary
,
Running Man Song Joong Ki