Lee Dong Wok Nails 'Goblin' Grim Reaper And King Of Goryeo Dynasty Look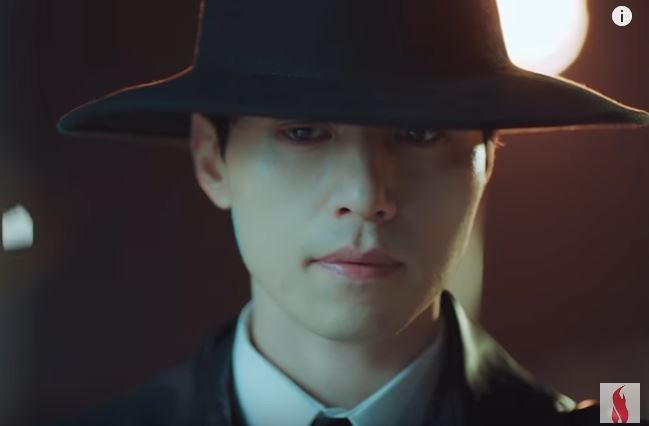 "Goblin" actor Lee Dong Wook captured audience attention with his portrayal of the grim reaper and a king from the Goryeo dynasty.
Photos from the latest episode of tvN's sensational series "Goblin" showed the actor looking as handsome as ever in the character of the grim reaper's past life as a Goryeo king.
"Lee Dong Wook is working diligently to bring forth distinct characteristics of both the reaper and king," allkpop quoted a production official as saying. "The upcoming 11th episode will tell the tale of the king's past which has not been told before. Please stay tuned."
The red lips and pale complexion of the 35-year-old "My Girl" star also look perfect for the role of a grim reaper. Yet insiders revealed that the popular screenwriter Kim Eun Sook, who's been rejected by actor Gong Yoo in the past five years for her drama offers, rejected to cast Lee Dong Wook multiple times for the "Goblin" series.
Lee Dong Wook has been the lead actor for the past dramas "A Bittersweet Life," "Wild Romance," "Blade Man" and "Bubble Gum" but wanted the grim reaper role so much that he had to convince Kim Eun Sook to let him play the part.
"I thought about it a lot, and I think I made the right decision, being able to show a different side of myself to everyone," said the actor in an interview on V Live, according to Soompi.
He added, "During my acting career, there's never been a character that I've particularly disliked or liked. But among those, I think the grim reaper, for many reasons, will be one that I remember for a very long time."
Another "Goblin" actor, Lee Il, revealed that the writer also worried about her playing the role of the mysterious old lady and goddess of birth. The 34-year-old actress said it was only after their first shooting that all their worries were swept aside.
© 2020 Korea Portal, All rights reserved. Do not reproduce without permission.