Lee MinHo, Suzy Bae At Odds; Park Shin Hye Gets Blamed; 'Heirs' Returns With 'Descendants of the Sun' Star Song Joong Ki?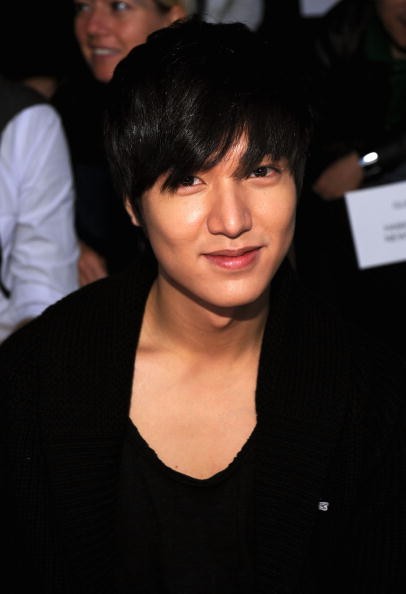 Recent news and updates regarding Lee MinHo and Suzy Bae are not boding well. There are claims abounding that the two are at odds with one another. There are also claims abounding that Park Shin Hye gets blamed for the downturn of their relationship.
Even though the rumors have surfaced, there has been no supporting details that have confirmed the claims to be true and reliable. With the rumors on the rise for Lee MinHo, Suzy Bae and Park Shin Hye, everything remains unsettled and unverified.
As for the presumption that a sequel for "Heirs" is underway, there has been no word from the showrunners and producers regarding its return and even its air date. Even the assumption that the "Descendants of the Sun" star Song Joong Ki will join Park Shin Hye and Lee MinHo for the sequel for "Heirs" has been debunked as well.
20160526 #Lee Min Ho #Eider
Minho ah, have a nice day
pic cr. 찌니PURE twitter pic.twitter.com/byCeGodxLA

— thanhthu89 (@thanh_thu89) May 26, 2016
It seems that being linked to rumors and assumptions is no longer a new thing for Lee MinHo, Park Shin Hye and even with Suzy Bae. A former report from Korea Portal shared that although the rumors are going rife, it may cause apprehensions for the fans and followers of Song Joong Ki and Song Hye Kyo, the stars that magnified "Descendants of the Sun."
你好 Twitter #我的第一条推文 lee minho 继承者们!我爱你们! pic.twitter.com/joYegvZZMr — yuyou (@yuyoubb) December 12, 2013
For the fans and followers of Lee MinHo, he is currently tied up with the episodes for "Legend of the Blue Sea," and thus the rumors of him returning to reprise his role, not only in "Heirs," but in "City Hunter," was debunked as well.
© 2023 Korea Portal, All rights reserved. Do not reproduce without permission.