Did UP10TION's Wooshin Sexually Harasses IOI's Jeon So Mi?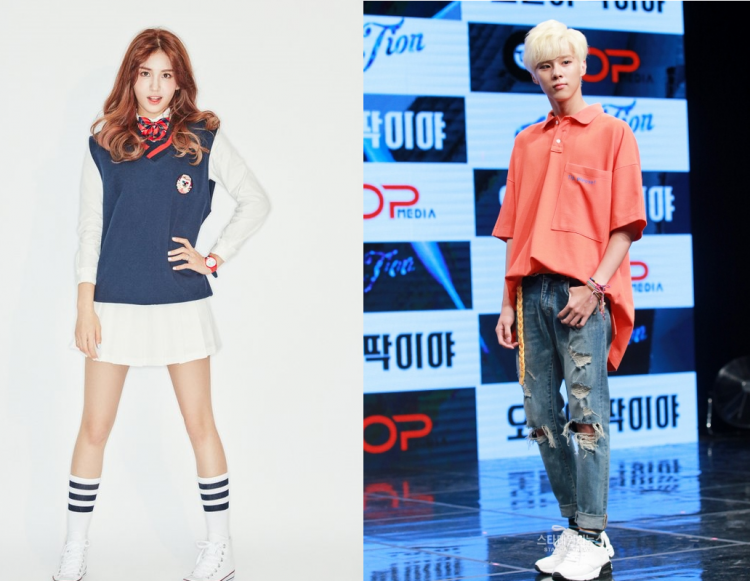 Netizens are accusing UP10TION's Wooshin of sexually harassing IOI's Jeon So Mi.
Wooshin and Jeon So Mi were MCs for a Christmas video for the music television program, 'The Show', which got Wooshin under fire for allegedly sexually harassing Jeon So Mi. In the video, it can be seen that Wooshin seem to nonchalantly move his hand towards Jeon So Mi's chests which appeared to be unintentional. The netizens, however, think that the idol did it on purpose.
According to the netizens, it could pass for unintentional for the first time. But since it happened not just once, not even twice but thrice, they will no longer accept his excuse. Some fans insisted that he actually did it on purpose.
According to the fans, if it was purely unintentional, he should have been more careful the first time it happened. But to repeat the same "mistake" for the second and third time is no longer believable as pure incidents.
The producers of 'The Show', however, released a statement to defend Wooshin. According to them, it was just a matter of a bad camera angle. They have also made it clear that no awkward atmosphere took place during the filming.
"We are writing about the 'The Show' MCs' Christmas greeting video. During the recording, staff from both MCs' sides were present and monitoring the recording, and two of them stayed at a distance while filming. During the filming, there were no uncomfortable feeling from either party. The current controversy is a mistake from the angle of the video, so we ask fans to no longer misunderstand, make guesses, and criticize. We have deleted the video to prevent further guesses and misunderstandings, so we ask fans of MCs Wooshin and Somi to understand," 'The Show' said to clear things up.
© 2023 Korea Portal, All rights reserved. Do not reproduce without permission.