B2ST' Officially Launches Their New Group Name 'Around Us Entertainment'
by
Allan
/ Dec 16, 2016 09:08 AM EST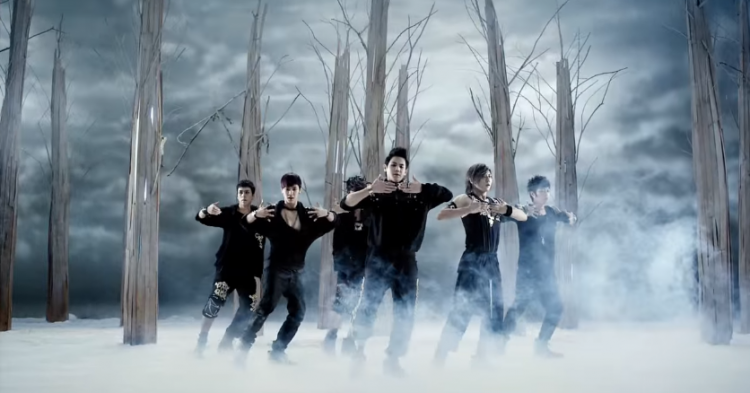 B2ST has officially launched their new independent label called "Around US Entertainment". The boys wanted to start fresh in the coming year so they have decided to release the news today. The group thanks all their fans for the support and love through the transition process.
Earlier this month, reports of B2ST leaving their current label, Cube Entertainment, to create their own agency are circulating online. However, the group will have to change their group name because Cube Entertainment holds all the right for the name, brand, and even the songs. The same thing happened with Shinhwa but they were fortunate as SM Entertainment allowed them to keep their name.
As for B2ST, their decision to leave the Cube Entertainment requires them to change their name and relinquish all their rights as B2ST. So today, the group has announced the progress they are making which starts with their own label, Around US Entertainment, for Yoseob, Doojoon, Junhyung, Dongwoon, and Kikhwang.
Along with the announcement of their new agency, Around US Entertainment also thanked Cube Entertainment for all the things that they have done for them. "We appreciate CEO Hong Seung Sung and the employees of Cube Entertainment, who created and looked after B2ST until now." The group said.
As for their new label name, the group's wants to be closer and socialize more often with people which made them come up with the new name "Around US Entertainment". It is now their goal to make music that people around them will love and enjoy.
And before their announcement ended, they also expressed their intention to provide artist that all their fans will love. They wish everyone will receive the new label positively and all the artist introduced by them. The group will always be thankful for all the trust, love, and support that everyone gave to B2ST so they can be where they are now.
© 2021 Korea Portal, All rights reserved. Do not reproduce without permission.