Lee Byung Hun Shares PDA With Another Woman In Front Of His Wife Lee Min Jung
by
regrec
/ Dec 14, 2016 10:11 PM EST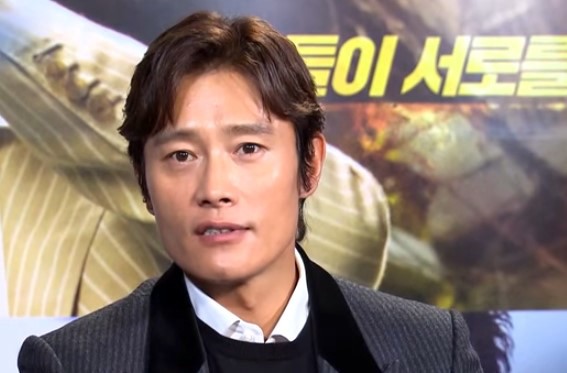 Lee Byung Hun sparked yet another controversy involving women when reports of a released video showed the actor displaying PDA with another woman with his wife Lee Ming Jung sitting next to them.
A Hong Kong media source reported that after attending "2016 Mnet Asian Music Award," the actor and his wife, along with their friends attended an after party at a bar. Lee Byung Hun came to Hong Kong as a presenter for an award for MAMA.
The released footage showed Lee Byung Hun and Lee Min Jung sitting right next to each other, with their friends sitting around them as well. The video catches Lee Byung Hun giving the woman next to him a peck on the cheek while his wife was sitting right next to him. The actor even shares a hug with the woman as he kept his arms around her shoulder. To this, the public has come to bash the actor for his supposed over-the-line intimacy and "skinship" with the woman.
In light of this controversial report, a representative from Lee Byung Hyun's agency BH Entertainment has released a statement explaining the PDA videos.
"She [The lady] is currently a business woman who has known the actor for 20 years," BH Entertainment explained, as per Soompi. "She's an old friend who is also best friends with Lee Min Jung. We think that their closeness may have lead to a misunderstanding."
Netizens have still continued to criticize the actor for his inappropriate actions. Some also state how offensive this is to Lee Min Jung who just had to sit and witness Lee Byung Hun's closeness with the woman and their PDA.
The public backlash against Lee Byung Hun has considerably been rooted from Lee Byung Hun's previous scandals involving women. On Jan. 15, 2015, GLAM member Kim Da Hee and model Lee Ji Yeon was sentenced to jail for blackmailing actor Lee Byung Hun. While the issue was concluded in support of Lee Byung Hun's case, the actor's affairs have also been revealed and ruined his reputation. Numerous advertisers have pulled out the actor from their brands and products, fortunately for Lee Byung Hun whose career was failing domestically that time, he was already advancing in his Hollywood career. Later, the actor has released a handwritten apology to his wife for the event.
On this recent issue however, there has been no word from Lee Byung Hun yet.
© 2023 Korea Portal, All rights reserved. Do not reproduce without permission.