Lee Kwang Soo Confirms Song Joong Ki's Cameo Appearance in "The Sound of Your Heart"
by
regrec
/ Dec 08, 2016 08:25 AM EST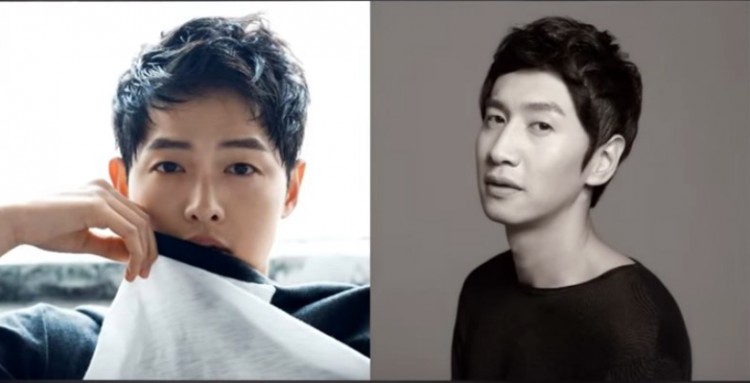 Lee Kwang Soo shared what it was like to have his celebrity best friend cameo in new KBS sitcom "The Sound of Your Heart."
On Dec. 8, at the press conference of the comedy series, Lee Kwang Soo confirmed that Song Joong Ki is making a cameo appearance in his drama. The actor recounted how Song Joong Ki was so supportive of him and his drama.
"Song Joong Ki immediately accepted my request for a cameo even before seeing the script," Lee Kwang Soo shared. "I'm very thankful for such friend."
Song Joong Ki and Lee Kwang Soo's friendship has been famous ever since the two bonded in South Korean variety show "Running Man," and then in drama series "Innocent Man." While celebrities may have friends in the industry, there are only a few friendships that are publicly known to have been maintained and shared so well as the case of the same-aged friends Song Joong Ki and Lee Kwang Soo.
Kwang Soo also shared what kind of effect Song Joong Ki had on the set.
"I actually didn't know that many female staff members existed until that scene [with Song Joong Ki]," Kwang Soo recounted. "There were also some who I've never seen before."
True to his words, even "The Sound of Your Heart" director Ha Byung Hoon agreed.
"I didn't realize that we had that many staff members until Song Joong Ki came to the set," the director said as per Allkpop. "There were about 2 times more people than usual, and they were staring to the point that it was scary."
Despite it being a brief cameo appearance, the director has also acknowledged Song Joong Ki's professionalism and kindness he's shown on set.
"Song Joong Ki worked very hard, and he prepared a lot," the director stated. "He also took pictures with all the staff members before leaving. I regret not taking one with him."
Lee Kwang Soo previously made a cameo appearance in Song Joong Ki's hit drama series "Descendants of the Sun." This time, Song Joong Ki is the one supporting through his cameo role. The two continues to maintain their closeness even through appearing on one another's project.
"The Sound of Your Heart" will broadcast on KBS starting December 9.
© 2023 Korea Portal, All rights reserved. Do not reproduce without permission.