Jay Park Takes Part on Climate Change Awareness Project by Al Gore
by
regrec
/ Dec 08, 2016 08:25 AM EST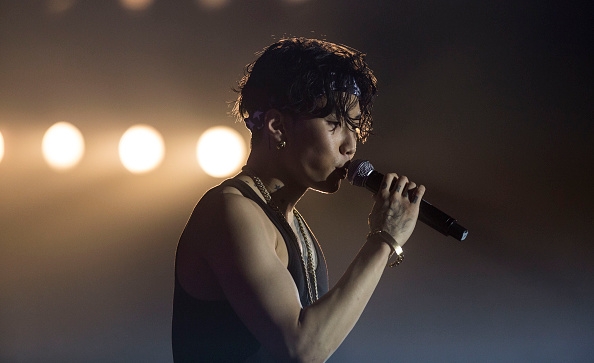 Jay Park inspired fans and others by using his music and influence to raise awareness on climate change.
On Dec. 6, Jay Park took part in Al Gore's project "24 Hours of Reality." "24 Hours of Reality" was a series of hour-long presentations on global warming arranged by Al Gore. During the event that took place from Dec. 5 to 6, Jay Park performed two of his songs "Me Like Yuh" and "Solo" virtually. Due to his busy schedule, he was unable to attend the occasion but still managed to give his time, music and message in support of the event's cause.
"There's a lot of conversation out there about climate change, and it can seem overwhelming, but ultimately, it's about clean energy and solutions to keep our world healthy," Jay Park stated.
"As citizens of this planet, there are small things that we can do to make a big difference. If you're not familiar with what's going on with climate change, go to 24HoursofReality.org to get informed. Together, we can make a positive impact."
In response to Jay Park's participation, Al Gore acknowledged and thanked the artist for his support by giving a shout out during the event.
"I also want to say a shout out of thank you to Jay Park," Al Gore said. "What a fantastic performer in Seoul, South Korea doing two performances for us today. Really grateful for that."
Not only Al Gore expressed his acknowledgement to Jay Park but fans of the artist also flocked various social websites to express their admiration and support to Jay Park for partaking in such kind of event.
Al Gore, the 45th Vice President of the United States and Nobel Peace Prize awardee, has been known for his advocacies on climate change. It seems that the former 2PM member, who's already made a name for himself, connected with the latter in their goals of addressing climate change and sharing the reality of this issue to the world.
© 2023 Korea Portal, All rights reserved. Do not reproduce without permission.