Park Bom Admits Feeling Bitter on YG's Decision to Disband 2NE1
by
regrec
/ Dec 01, 2016 04:11 AM EST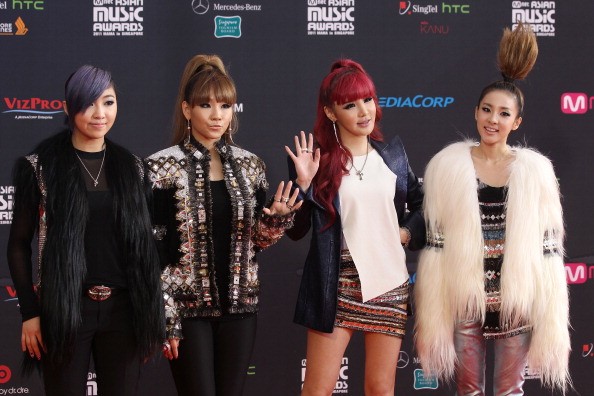 Park Bom uploads a photo of a handwritten letter she wrote for 2NE1's Blackjacks. The artist admits feeling bitter on the decision made by YG Entertainment to officially disband 2NE1.
"It hurts a lot," Bom expressed in her letter. "I shed blood, sweat, and tears... I'll keep it in my heart..."
It was evident in the words of Bom how she regrets the disbandment of 2NE1. Amidst all the criticisms Park Bom received and still receiving due to her controversial drug scandal that broke out in 2014, it seems that the 2NE1 singer still hoped for their group to release new music for their fans. As it did not happen, she apologized to the group's fans that supported and waited for them to make a comeback.
"I wanted to say that I tried my best during this time," Bom said in the letter, as cited by AllKpop. "To show our fans, I'd anticipated, prepared, and waited for a lot of things."
Netizens and fans note that 2NE1 should not have disbanded the way it did after all the success it attained in the music industry. The disappointment by Blackjacks was all the more ignited after having known from 2NE1 members on their feelings on the disbandment.
"I left everything behind and was in Korea all summer working on our album," CL said in her personal letter, as cited by Soompi. "But it fell apart. Tough times..."
Dara also wrote a few letters herself to address Blackjacks who are coping with the group's separation.
"We wanted to give you guys some great music one last time to show our gratitude," Dara said. "But I'm so sorry that we unfortunately were unable to."
Park Bom, Dara, and CL penned letters to fans which they posted on their respective social media accounts. Despite going their separate ways, it seems that they still have their camaraderie and share the same feelings. And as much as they wanted to release a final music to bid a proper goodbye to their fans, they were unable to, most likely due to their agency.
"Not all things in life happen the way I'd like it to," Bom noted sadly. "I'm disappointed, but our "memories" I won't forget them."
The members also didn't forget to fill their letters with heartfelt appreciation as they thanked their fans for their years of loyal support.
© 2018 Korea Portal, All rights reserved. Do not reproduce without permission.