Big Bang to Guest on 'Infinity Challenge'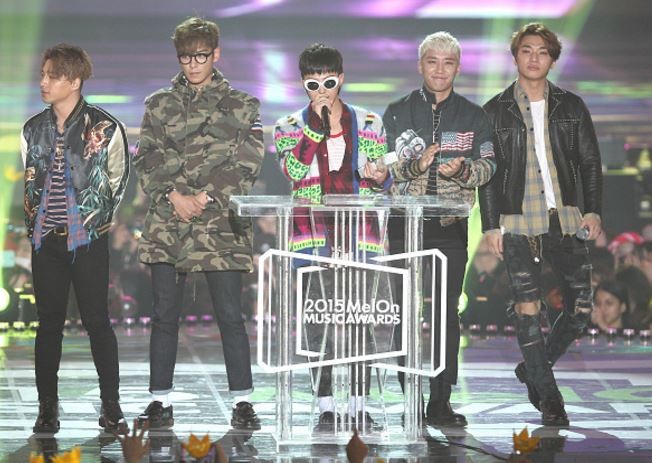 As an insider confirmed, all five members of Big Bang will guest on 'Infinity Challenge' before the year ends.
According to the said insider, there has been a discussion in the past about Big Bang's appearance on the show. Unfortunately, because of conflict in schedules, they couldn't find the right time to have the group on the said show.
Luckily, though, the much-awaited appearance was finally pushing through before this year ends. Having Big Bang's guesting on 'Infinity Challenge' confirmed, the producers of the show are currently thinking about the right concept to make the unique combination of Big Bang and 'Infinity Challenge' members be special and truly unforgettable.
Big Bang had been making a lot of noise these days. First, there's T.O.P.'s enlistment which is bound to happen early next year. And then, of course, there's the group's much-awaited comeback.
Big Bang just recently announced about its much-awaited comeback, making VIPs from all over the world go crazy with excitement. The group is expected to release a full album on 2016.12.12 (December 12,2016), as revealed on their latest teaser.
And with news about Big Bang's guesting on 'Infinity Challenge', fans of the K-Pop group truly have a lot to look forward to in the coming days.
For those who are not familiar with the show, 'Infinity Challenge' is a reality variety show. It is unscripted and the challenges were often silly, absurd, or impossible to achieve, making the show fun to watch. The last time that Big Bang appeared on the show was still on 2011. And now, after five years, Big Bang will be guesting again on 'Infinity Challenge'.
It is said that Big Bang's guesting on 'Infinity Challenge' will likely to air sometime near the release of their full 'MADE' album which in on the twelfth of December. Fans of the group couldn't contain their excitement anymore on Big Bang's much-awaited comeback.
© 2018 Korea Portal, All rights reserved. Do not reproduce without permission.