'Descendants of the Sun' News: Park Hwan Hee Reveals She Didn't Want To Join Series Because of Song Hye Kyo
by
Allan
/ Nov 22, 2016 06:34 AM EST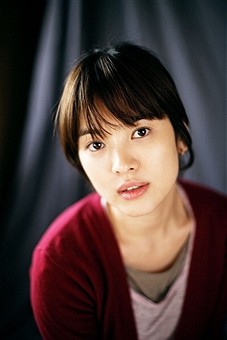 In one of the recent interviews of Park Hwan Hee, she recalls she didn't want to join "Descendants of the Sun" initially when she learned that Song Hye Kyo will be joining the cast. Park Hwan Hee is now a part of the series "Happy Together 3" and played the role of a pretty nurse in DOTS.
In her interview, she revealed that she looks up to Song Hye Kyo since she was a child that she didn't want to be a burden in "Descendants of the Sun" series. It came to the point when she was considering to give up her role rather than make anything difficult for her idol.
Hwan Hee even shared a scene where she really admired Song Hye Kyo. They were filming a scene where Song Hye Kyo had to was her face and she really did without any complain. "She really washed her face and smiled with her bare face, and she was even prettier." She said.
Working with Song Hye Kyo in "Descendants of the Sun" made Park Hwan Hee realize why so many people like and praise her. "Song Hye Kyo, Song Hye Kyo'."
"Descendants of the Sun" first aired in February 24 up to April 14 2016. The series was well loved not only in Korea but all around the world. DOTS became so popular that the showrunners decided to add 3 special apisodes in the series in April 20 to 22. It included best scenes, highlights, behind the scenes, commentaries from the cast, production process and the final epilogue.
Today, many of the "Descendants of the Sun" fans are hoping for a sequel but showrunners have not yet announced any plans. Although rumors claim that actor Song Joong-ki is already busy this year with different projects which makes a sequel for the series impossible to finish within the year.
© 2018 Korea Portal, All rights reserved. Do not reproduce without permission.