BIGBANG Making Last MV before T.O.P.'s Military Enlistment
by
regrec
/ Nov 17, 2016 06:50 AM EST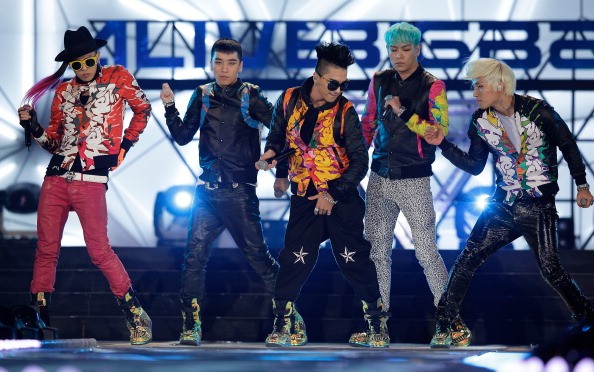 Kpop group BIGBANG is reportedly filming a music video for their comeback album. This could probably be the last project for the group as a whole as member T.O.P. will be leaving soon to serve his mandatory military enlistment duties.
As reported by AllKpop, various insiders in the music industry revealed that BIGBANG is purportedly shooting a music video. In fact, the group has been filming MV in multiple locations in South Korea for the last 18 months. However, there are no fixed details yet as to what the idol group has in store for their fans.
Other reports also note that BIGBANG aims to release a new album before the year ends, right after celebrating their 10th year anniversary celebration with multiple events and completing their third album "MADE." Having released their band's own documentary film, "BIGBANG MADE: The Movie," the group also completed their anniversary special album titled "BIGBANG 10 the Vinyl LP: Limited Edition." BIGBANG's third full-length album "MADE" is scheduled for release this November. Meanwhile, fans are highly anticipating BIGBANG's reported new album before temporarily saying goodbye to one of the members T.O.P.
T.O.P., whose real name is Choi Seung-hyun, is confirmed to be leaving soon to fulfill his military conscription duties. On Nov. 11, it was announced that T.O.P. has successfully completed his compulsory police examination. With the rapper having passed the screening test, he is set to undergo a two-year military service which is scheduled early next year. As such, BIGBANG's reported MV and new album could be the last activities T.O.P. does for the group before going into hiatus for two years.
However, it's not just T.O.P. who will soon leave BIGBANG to enlist in the army. G-Dragon and Taeyang are also expected to be serving their military conscription duties sometime in 2017, followed by Daesung in 2018 and finally Seungri in 2019. This has been bringing worries to BIGBANG's fans or V.I.P.s as it may take some time for the whole group to meet again. As such, before 2016 ends, BIGBANG's projects are even more highly anticipated.
© 2018 Korea Portal, All rights reserved. Do not reproduce without permission.