A Movie Based on Choi Soon-sil Scandal to Hit Cinemas Soon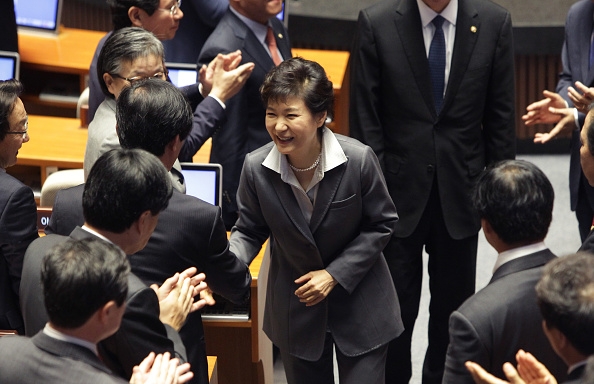 The political scandal that rocked the whole country right now is bound to hit the cinemas sometime soon. Director Shin Dong-yeob is planning to make a Choi Soon-sil scandal movie satire based on the ongoing political hullabaloo, revealed Thor Company, a local moviemaker. The said satire movie will be entitled 'Gate'.
"Gate" will be about an elite prosecutor who seeks revenge on political heavyweights he was investigating after he suddenly loses his memory in a car accident.
"Shin initially planned to make a film about a treasure hunter during the Japanese occupation. But looking into the present situation, which is more movie-like than movies, he decided to film a political satire instead," said the moviemaker, revealing how the director came up with the idea of making a satire out of the Choi Soon-sil scandal.
Director Shin's 2015 action comedy 'Untouchable Lawmen' has regained public attention as the whole Choi Soon-sil scandal unfolds, revealing the vast influence of the family involved in corruption ranging from politics to the culture sector. The whole Choi Soon-sil scandal reminds the viewers of the said movie which is about the investigation done by a police detective and a profiler of a pseudo-religious head who has meddled in state affairs.
Choi Soon-sil is the prime person behind the ongoing presidential scandal. She is a known confidant of President Park Geun-hye and is said to be responsible for masterminding governmental policy and decision making during Park's administration. The whole Choi Soon-sil scandal caused President Park's approval rating to go extremely down and even triggered national rallies. People are staging anti-presidential rallies from all over the country asking Park to step down from her office.
© 2018 Korea Portal, All rights reserved. Do not reproduce without permission.