President Park Geun-Hye Used Ha Ji Won's Name in 'Secret Garden' To Get Free Hospital Services?
by
Allan
/ Nov 17, 2016 06:48 AM EST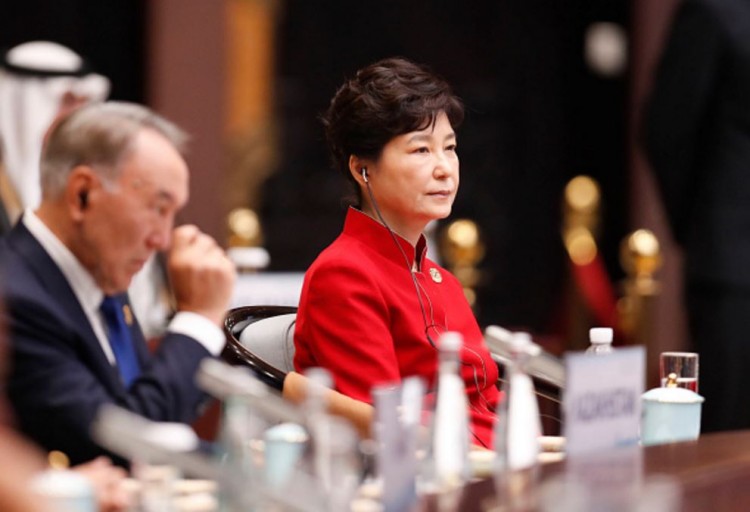 In the middle of the controversy President Park-Geun-Hye is going through, another revelation has surfaced online and this time the president is reported to be using a fake name to get free services from the hospital. Reports state that this isn't the first them the president is caught abusing her authority.
As stated in the reports, President Park Geun-Hye is using the name of actress Ha Ji Won's character in the hit series "Secret Garden" that also stars Hyun Bin. The president avails hospital services at Chaum but signs under the fake name Gil Ra Im. The president is said to be receiving VIP treatment from the Anti-Aging Life Center since 2011. A source have also revealed that the president demanded to be called Gil Ra Im when in the hospital and refuses to use her real name.
Citizens are now enraged with how President Park Geun-Hye has been abusing her power to the point that she has dragged an actress into the controversy. Online users have left many encouraging messages for the actress and comments how sorry they are for her. The same could not be said about the president where some people find it funny for a president to do such a thing.
One user said, "How can she steal your name!? Don't be upset unnie.. Fighting!" and another posted "When did Gil Ra Im become a president? You must be so startled T.T", "Gil Ra Im is one of my favorite characters TT There's only one Gil Ra Im". Meanwhile, the president did not escape bashes online. One user said "That lady is ridiculous on so many levels" and a lot more.
Now as this controversy circulate online, Ha Ji Won is now one of the top ten most searched name on the internet. More citizens are pushing the resignation of President Park Geun-Hye but reports claim that she is not giving in to the demands.
© 2022 Korea Portal, All rights reserved. Do not reproduce without permission.