Running Man: Possibility of Monday Couple to Get Real Off-Screen; Kang Gary Playfully Proposes to Song Ji Hyo
by
regrec
/ Nov 17, 2016 06:52 AM EST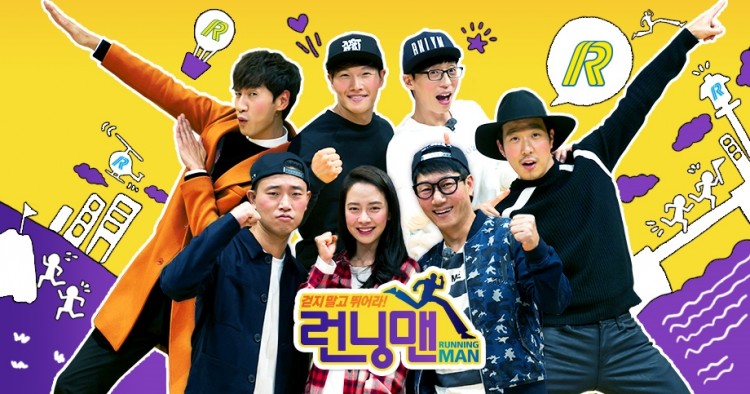 Leessang's Kang Gary may have officially resigned from SBS variety show "Running Man" but the cast and crew doesn't seem ready to let go of him just yet. Moreover, it seemed that Gary himself hasn't fully let go of his position just yet, especially his role as the boyfriend for the "Monday Couple." Meanwhile, Monday girlfriend Song Ji Hyo playfully asks him to go back to the show.
On episode 325 of "Running Man", "lacking" is the theme for the whole episode, evidently pertaining to Gary's empty spot, but taken literally with the members having an extremely low budget, car gas almost running out and a phone with just 7 percent battery left. In order to complete the missions on a tight budget, the members had to rely on Gary's help. This then led fans to show the camaraderie between the cast and a hopeful encounter between the Monday Couple.
During the third mission, "Sing Along Relay," each member had to see Gary and play the game with him. The last person to visit him in his studio was Ji Hyo, who admitted how she felt a bit nervous and embarrassed to see Gary after he officially left the show.
However, as soon as Ji Hyo reached Gary's studio, their 7 years of bond easily break through the awkwardness as they both naturally talked to each other. Ji Hyo even gave her Monday boyfriend a back hug, much to Monday Couple fans' delight. As Gary asked what "Running Man" is doing for the episode, Ji Hyo explained their game objective and rules. Having mentioned how low their budget was, Ji Hyo asked Gary for money to which the rapper then took his chance to propose jokingly.
"If I could, I want to give the whole wallet to you," Gary says. "Ji Hyo, will you marry me?
Very much like the usual interaction between the Monday Couple, Ji Hyo just laughs at her Monday boyfriend's antics. Gary then asked if they're going to keep contacting him on Mondays, and if he'll get to meet her every week and proposes once more.
"Do you want to go back to being Monday Couple again?"
Ji Hyo directly rejects him which Gary accepts dejectedly. Then Ji Hyo starts singing Gary's song to him.
"The girl who can't say goodbye," Ji Hyo sings then hands the mic to Gary.
"The boy who can't leave," Gary sings back.
"The two of us are no longer in love, so no no no," the Monday Couple sings together.
Ji Hyo then exclaims having passed the "Sing Along Relay" mission but Gary expressed his disappointment, complaining how he thought she was singing for him. The exchanges between the two remained true to Monday Couple's style and how their flirting and love declarations worked over the years. This however relighted the question of the possibility of the two actually taking a chance to make things real.
During the height of Running Man and Monday Couple's popularity, Gary was interviewed as to how their relationship really is. Quoting his interview in "Healing Camp", Gary said that Monday Couple is solely focused on work however it doesn't mean that they don't enjoy it.
"There is certainly an element of fiction in it for all of us, but not all of it is fake and we enjoy the process," Gary explained.
He also remarked that if Ji Hyo and him would start dating for real and would happen to break up, then one of them has to leave the show. But with Gary already out of Running Man, his advances towards Ji Hyo this time could no longer be bounded by work but just of his pure intentions.
Over 7 years of filming "Running Man", Ji Hyo and Gary's relationship have since received many blessings and support from everyone. Even so, everyone still respect their individual lives while silently rooting for their chemistry to work out some day.
For now, Gary works hard to fulfill his musical ambitions while Ji Hyo also strives in her acting career, apart from "Running Man." To date, Monday Couple no doubt remains one of the hottest onscreen love line in South Korea.
© 2023 Korea Portal, All rights reserved. Do not reproduce without permission.