Gary Thanks Fans and Urges Them to Keep Supporting 'Running Man' and its Cast
by
YuGee
/ Oct 28, 2016 06:56 AM EDT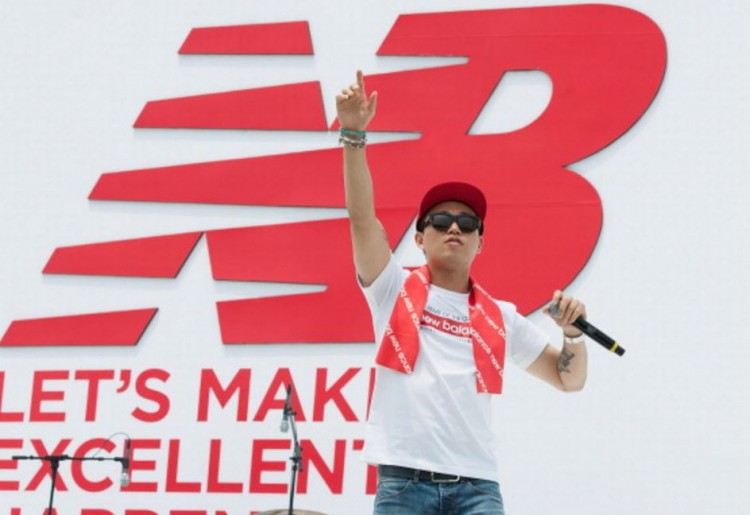 On October 28, Leessang's Gary shared his feelings on his departure from the TV show "Running Man" where he was one of the original members when the show started seven years ago, a report from allkpop stated.
The rapper reportedly said on Instagram, "Hello, everyone. This is Kang Gary. First of all, I am very, very sorry to those who were greatly shocked by the news of my departure. I also want to thank you and thank you again, to everyone who gave me their attention, love, and advice for seven years. I will work hard whenever and in whatever I am doing as to not further disappoint those fans who created such unforgettable, happy moments in my life. Also, I am feeling encouraged because of those who have been supporting me in my decision. Again, I apologize and thank you. Lastly, please love 'Running Man' and its members who work hard to make everyone happy! I love you!"
On October 25, Gary was confirmed to permanently leave the variety show and the main reason for his departure is his intention to focus more on music. The producers of "Running Man" said, "Gary expressed his desire to focus on his music studies and revealed that he wants to invest more time in music. The 'Running Man' producers decided to respect Gary's decision to pursue his main field as a musician. We sincerely appreciate Gary who has given great effort for 'Running Man' as the original member for the past seven years."
Gary's fellow "Running Man" members also expressed their support for the singer. In the press conference for her upcoming drama, Song Ji Hyo, who is also known as the other half of the "Monday Couple" with Gary, shared her thoughts on his departure. She said, "It is not something that I can say anything about, but I will be cheering him on as a co-worker. I want to become a supportive co-worker for Gary oppa. But as I have said on broadcast before, 'Monday Couple' has been over. I hope people think of it as a memory, and I ask that they give more attention to 'This Week, My Wife is Cheating."
Lee Kwang Soo, on the other hand, mentioned Gary during his speech at the 2016 Pop Culture and Arts Awards. He said, "I am not sure if it is appropriate to say this here, but Gary hyung, you have worked hard all this time and I thank you."
Gary will shoot his last episode for "Running Man" on October 31.
© 2023 Korea Portal, All rights reserved. Do not reproduce without permission.