SNSD's Yoona And 2NE1's Dara Wear The Same Dress?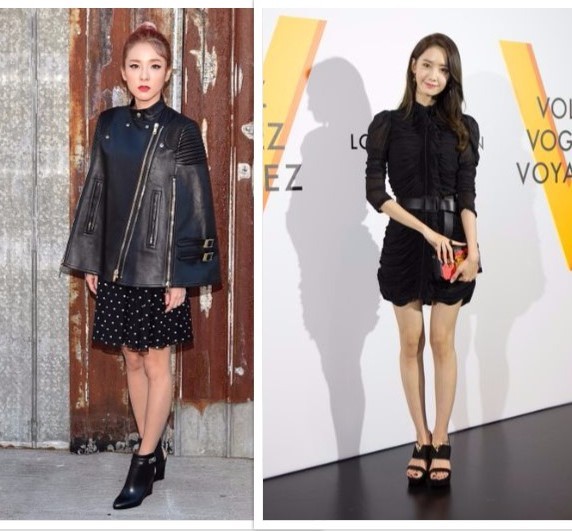 South Korea's top K-pop idols, SNSD's Yoona and 2NE1's Sandara wore the same dress in different photoshoots.
Netizens are already throwing their different opinions regarding which one of the girls suits the said dress. Some are in favor of Yoona due to her simple, yet innocent look in wearing the dress while some are in favor of Sandara due to her elegant and chic aura while wearing the dress.
Dispatch, a news website in South Korea, recently revealed some HD photos of Yoona and Sandara wearing the same dress. The photos show the differences in the way the idols wore the dress and their overall appearance in the photos. The comparison between the two idols was done through the comments of the fans and netizens.
The dress that is worn by the two female idols is a long blue and black horizontal stripe with a uniquely shaped black collar that is loose around the lower and upper body portions while it is fitted around the waist portion. The style of the dress also shows the shoulders of the person wearing it which is the current trend in Asia.
Yoona, a member of the South Korean girl group Girls' Generation under SM Entertainment, wore the dress in a recent photoshoot for Korea Vogue. She paired the dress with her dark-colored black hair in a bun, star-shaped earrings, and black colored nails.
Sandara, a member of the popular girl group 2NE1 under YG Entertainment, wore the dress in public. She paired it with a red purse, long silver zig-zag shaped earrings, her long brown hair, and classic black heels.
For some netizens, both of the K-pop idols are stunning while wearing the same dress because each of them has their own style in handling the dress. And the two of them are at the top beauties in South Korea.
Meanwhile, Yoona, is currently busy filming for her latest drama, "The K2" with actor Ji-Changwook. Sandara is currently working as a judge in a TV Show in the Philippines called "Pinoy Boyband Superstar."
Check out the photos below and choose which female celebrity idol fits your preference while wearing the same dress.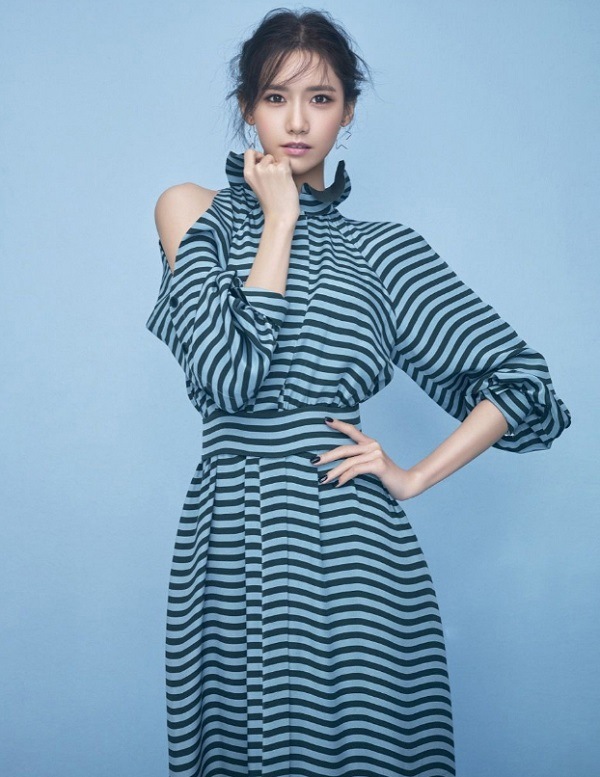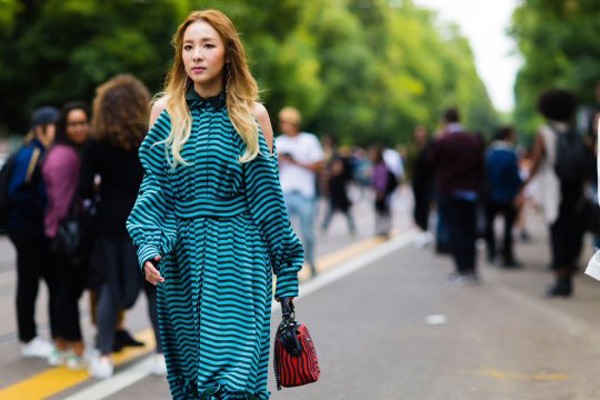 © 2023 Korea Portal, All rights reserved. Do not reproduce without permission.