BIGBANG's T.O.P. Talks About His Passion For Art in CNN Style Interview
by
YuGee
/ Oct 03, 2016 06:33 AM EDT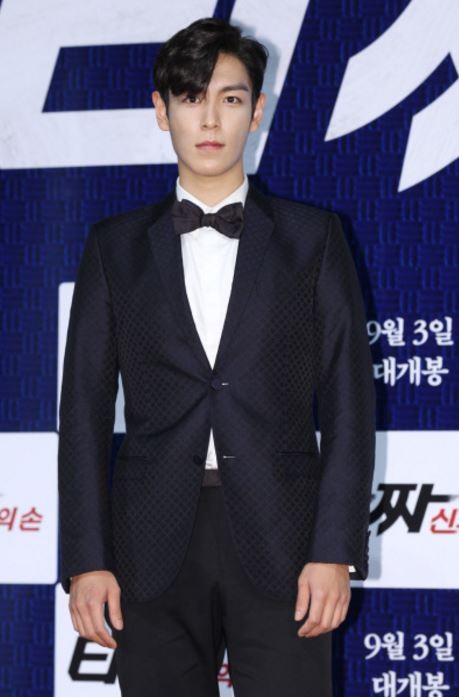 BIGBANG member T.O.P. sat down for an interview with CNN Style to discuss his upcoming Sotheby's charity auction #TTTOP in Hong Kong in which he will participate as a curator. The CNN Style article described the idol-actor as "a passionate art collector."
Allkpop reported that for the interview, T.O.P. introduced the works of Jean-Michel Basquiat, Lee Ufan, and more, proving his deep love for art.
The article from CNN Style also mentioned that a contemporary Asian art specialist at Sotheby's Hong Kong, Yuki Terase, depicts T.O.P.'s tastes as "eclectic" and identifies "Infantry" by the late American artist Jean-Michel Basquiat and a commissioned work by the idol's friend, Japanese artist Kohei Nawa, as auction highlights.
Terase says, "It reflects and represents what young Asian collectors are starting to collect. They do not collect according to categories, culture, or schools of thought, they just collect what appeals to them aesthetically. So, it is very personal. T.O.P. is not bound by any books or series of how the collection should be."
In the interview, Choi Seung Hyun, T.O.P.'s real name explained, "My life is often very exciting as I live both as the musician T.O.P. from BIGBANG and as multiple characters through my acting. When my mind is tired from such a life, I find healing and consolation through the immense beauty of art and am always newly inspired. When I see designs or paintings that gratify me, and when I see something good or an unimagined kind of beauty in art, I feel a certain envy which stimulates me even more."
He further said, "The auction combined the works of Asian and Western artists, and though there are many celebrated artists'masterpieces, I wonder what it will be like if they are mixed with the works of up and coming artists' 'young' tastes."
"I am very proud to see all the pieces that I carefully curated for over a year gathered in one place but I am also nervous at the thought of sharing the happiness and the other whirlwind of emotions I felt with so many people," he ended.
© 2020 Korea Portal, All rights reserved. Do not reproduce without permission.