INFINITE Vows to Reach the No. 1 Spot on Music Programs with their New Album
by
YuGee
/ Sep 20, 2016 08:19 AM EDT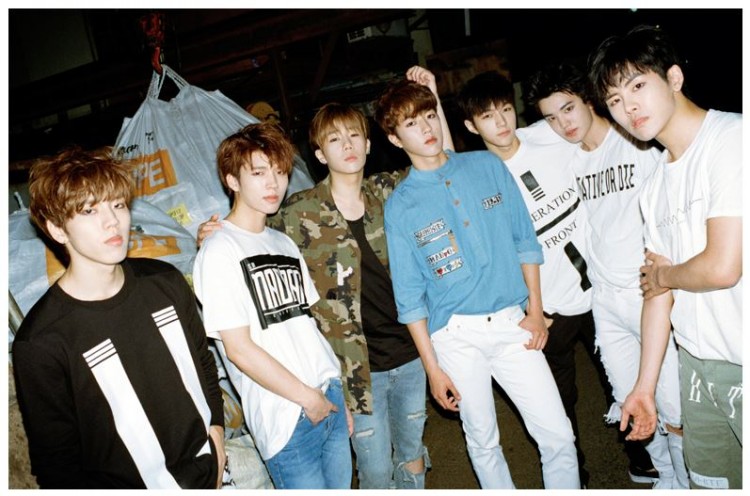 During the media showcase for the latest album of K-Pop group INFINITE, the members revealed their limitless passion for attaining a higher goal even though it is currently known as one of the top K-Pop acts.
Yonhap News Agency reported that the group, which is consists of seven members namely Sungkyu, Dongwoo, Woohyun, Hoya, Sungyeol, L, and Sungjong, released their sixth EP titled "INFINITE Only" at 12 a.m. On Monday. This album came more than a year after the group's last EP "Reality."
During the event, member Woohyun said, "We do not see ourselves as the best. All we can do is to make an effort [every day] to reach the top spot. This applies to all of the members - none of us is satisfied with our accomplishments in hand."
The new album has a total of seven songs: "Eternity," "Air," "One Day," "True Love," "Thank You," "Zero," and carrier single "The Eye."
INFINITE's label, Woollim Entertainment, made a safe decision with the lead track and continued using the group's famous dance-pop with a strong tempo. "The Eye" was composed by Producer BEE who also composed the group's hit songs such as "Back," "Destiny," and "Bad." The lyrics tell of a man's crisis - he can never completely break free of his lover, even though the relationship has become hard and painful.
Hoya, the rapper of the group said pertaining to their lead track, "Dramatic development is the song's strength." He added that the group's current activities did not come with excitement following the death of member Dongwoo's father. "We are not utterly comfortable releasing a new EP at such a bad time," he stated.
INFINITE members promised to take the No. 1 spot on music programs but failed to agree on their fulfillment pledge once they were able to succeed in getting the top spot.
Sungyeol suggested, "I think we can take several fans out to eat at jjajangmyeon [in a Chinese restaurant] with us." He also offered to "take all the members skydiving." However, the second option was vetoed by the other members and Woohyun made another suggestion of a performance of an acoustic version of the song in a public place.
© 2023 Korea Portal, All rights reserved. Do not reproduce without permission.