MOBB's Song Mino and Bobby Share Advice from G-Dragon and Insights on Their Project Group
by
YuGee
/ Sep 13, 2016 06:06 AM EDT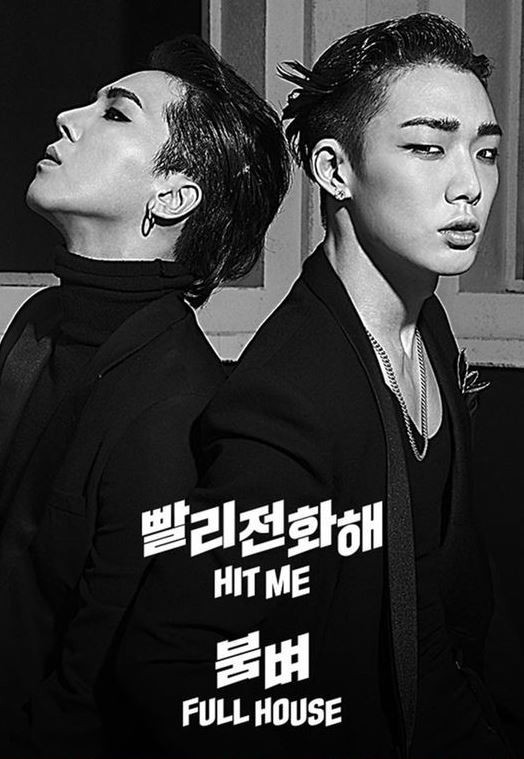 In an interview at YG Entertainment's headquarters for their group project debut, WINNER's Song Mino and iKon's Bobby, who make up the new group MOBB, shared their thoughts on their debut and advice from their YG sunbae G-Dragon of BIGBANG.
Allkpop reported that Song Mino revealed that after hearing MOBB's songs, G-Dragon gave an advice on how to improve their connection and the music that they make. Mino said, "G-Dragon gave us feedback after listening to our songs. Using GD&TOP as an example, he emphasized the importance of building the chemistry between us through our tracks. He told us how we can bring certain parts of the song alive, how to tone it down in other parts, among other things, by consulting with each other. I was very thankful for his advice, and it turned out to be really helpful."
Bobby said that he was not actually fond of Mino the first they met. He stated, "I thought he was really talented, so, out of jealousy, I did not like him. But after talking a lot, [we found out we] had a lot in common, and we quickly became close."
Mino confirmed that their bond is stronger now by saying, "One of my most memorable moments with Bobby is a day we were practicing. At night, we turned off the lights and rapped freestyle and danced with just the light from our phones. Bobby has gotten a lot cooler, both in his looks and just overall."
The two also confirmed that they are a long-term project. Mino stated, I feel good and I'm anticipating performing a song and stage we worked really hard on to the fans. I'll work really hard. It's not just [Inkigayo]. We have various music and various stages performed. We're continuing to work hard, so please look forward to us."
Bobby then said, "We came out not as iKon or WINNER, but as a unit. I feel good that I was able to show a new side of me through music I wanted to do. Fans are supporting us a lot lately. We won't disappoint them. This is just the beginning. I hope people see us as not a one-time thing, but a long-term project."
MOBB released "Hit Me" and "Full House" on September 9 and had their debut stage on Inkigayo on September 11.
© 2023 Korea Portal, All rights reserved. Do not reproduce without permission.