Disney Film to Create 'Mulan' Live Action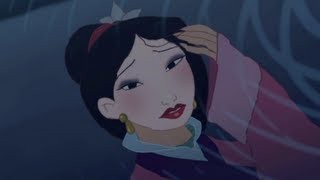 "Mulan" will add to the list of Disney cartoons turned live actions such as "Maleficent," "Cinderella" and "Beauty and the Beast" starring Emma Watson as Belle.
Sources reveal that Sony Pictures holds the project to be filmed in China. It was also revealed that the producers will have a Chinese partner.
Cinema Blend stated that in an assumption that the reboot will be rated PG-13, viewers may expect more actions. This may mean that the primary targets are not children.
According to the entertainment company, "Mulan" will be a reboot but will work out on adapting the story of Hua Mulan without following the remake trends.
AV Club reported that the proposed live action is one of the lined projects of Sony being developed with Doug Belgrad, former executive. Mr. Belgrad will co-finance "Mulan" other movies titled "Bad Boys 3: Bad Boys for Life," "Charlie's Angels Reboot" and "Peter Rabbit."
No announcement on casting has been released yet. However, fans are expecting an Asian actress to play the lead role of the movie and disapproves "white washing." Some of the names mentioned in several articles include Bingbing Fan, Arden Cho and Constance Wu.
"Mulan" is a 1998 animated Disney film telling the story of a legendary girl in China during the Han Dynasty. Mulan disguises as a man to replace her father's post in the clash caused by Hun invasion.
The development of the film ran for four years. Artists flew to China to learn the artistic approach of the country and be inspired with its culture. The lead character was voiced by Ming-Na Wen while her singing voice belongs to "Miss Saigon" Lea Salonga. Other casts include Eddie Murphy and B.D. Wong.
The Golden Globe award winner earned $304 million gross income and was hailed as "Best Animated Feature."
© 2023 Korea Portal, All rights reserved. Do not reproduce without permission.