'Battle Trip' Shows Just How Popular 2NE1's Dara is in the Philippines
by
YuGee
/ Sep 11, 2016 12:25 PM EDT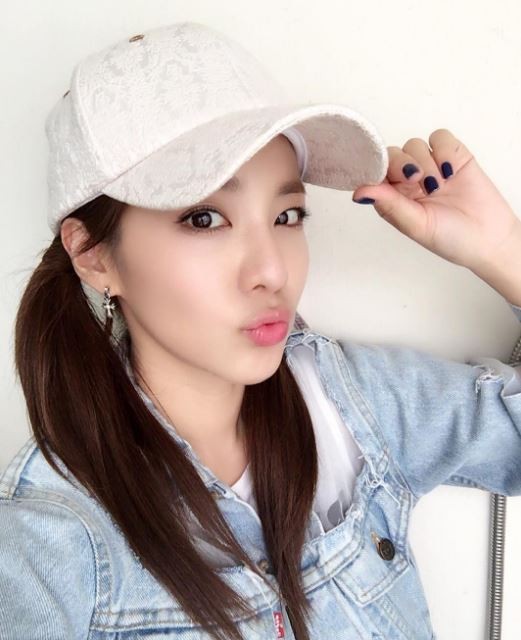 2NE1 member Dara once again proved that she is not only a Pokemon magnet but is still a crowd darling in her second home, the Philippines.
During the filming of the TV show "Battle Trip," Dara embarks on a journey to the Philippines with some Korean cast and crew of the TV show. The idol is known to have lived in the country for more than 10 years and even spent her adolescent years there. On the show, she will be introducing new sights in the Philippines that South Korean viewers may not have been familiar with or have no idea about.
Soompi reported that the singer-actress even showed off a different determination to her trip as she changes clothes twelve times in a day.
Her extreme popularity in the country was also obvious as she was greeted enthusiastically whenever she went. Model Kang Seung Hyun who went with Dara on her recent trip to the Philippines, said, "I thought 'Sandara' was the Filipino word for greeting someone because they said it so much."
The MCs of the show added, "Dara's fame in the Philippines is on the level of Lee Hwi Jae in South Korea." To this, the 2NE1 member jokingly responded, "People recognize me as much as Yoo Jae Suk in Korea."
This is not the first time that the popularity of the idol in the Philippines was mentioned. During her guesting last month on JTBC talk show "Abnormal Summit," Dara also revealed some details about her days as a famous celebrity in the Southeast Asian country.
Dara said, "I started [my career] there and was active as a celebrity but I gave it all up so that I could be a trainee at YG."
Jeon Hyun Moo then asked, "Were you a popular singer there?" To this, Dara responded by saying, "I was not just popular, I caused a syndrome."
© 2023 Korea Portal, All rights reserved. Do not reproduce without permission.