First Recipient of Face Transplant Dies at 49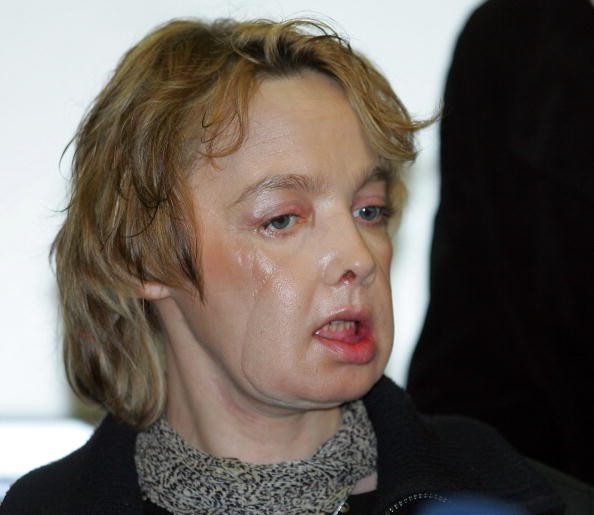 Isabelle Dinoire, first recipient of groundbreaking face transplant declared dead at 49.
The french woman died on April 22 this year after suffering from chronic illness. The hospital did not release the specific cause of her death. However, French media disclosed that she suffered from transplant rejections which necessitated her to take anti-rejection drugs which later on caused her two cancers.
In 2009, she shared her postoperative story with BBC saying that "the donor is always with me" as she saw a combination of herself and the donor whenever she looked in the mirror.
Dinoire attempted to end her life prior the surgery. She overdosed herself with sleeping pills and was found by her Labrador dog unconscious. Her pet wake her up already filled with blood after being gnawed and bitten at her face.
Instead of sessions of face reconstruction, her doctors proposed face transplant to correct the injuries on her chin, nose and mouth. Her case pioneered the practice of face transplant.
Dr. Jean-Michel Dubernard and Dr. Bernard Devauchelle stitched a brain-dead donor's nose, mouth and chin to Dinoire. The lower part of her face came from a person who died of suicide, CNN reported.
The operation occurred on November 2005. It received praise and criticisms due to an ethical argument that facial reconstruction should be considered first before opting face transplant.
According to reports, the woman felt happy after her surgical transformation. However, the attention from people especially the media caused bothered and stressed her,
Disclosure of her death was postponed to show respect to the mourning family and their privacy. "In accordance with the will of her relatives, no obituary was published in the press in order to protect their legitimate privacy at that painful time," doctors revealed.
Several nations have been adopting the practice of face transplants these past few years including the United States, Turkey, Poland, China and Spain.
© 2020 Korea Portal, All rights reserved. Do not reproduce without permission.