'Making A Murderer' Season 2 To Be Canceled? Steven Avery Banned From Watching Netflix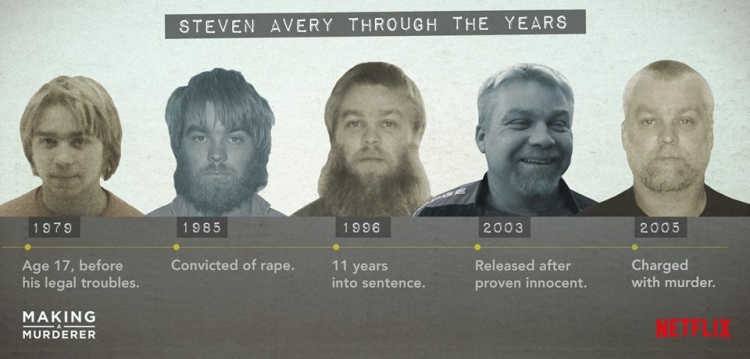 Netflix TV series "Making a Murderer," which focuses on ex-convict Steven Avery, is gearing up for a big second season but a government agency is reportedly blocking it amid fears of protests against the government.
Aside from a campaign to get "Making a Murderer" season 2 dropped, its main topic Avery is also banned from watching it.
"Steven Avery has been banned from watching the show 'Making a Murderer' as his day in court edges closer," Mirror UK reported.
"And filmmakers Moira Demos and Laura Ricciardi thought they'd be bankrupted after the state of Wisconsin went after them through the courts to 'shut down' their plans for a second series."
The docu-series depicted the story of Steven Avery and how he was jailed, allegedly due to some suspicious works done by the judiciary in Wisconsin.
Before "Making a Murderer" fame, Avery made headlines decades ago when he was accused of first-degree sexual assault, attempted first-degree murder and false imprisonment of Penny Beerntsen.
Through the efforts of Wisconsin Innocence Project, Avery was released in 2003, thanks to an improved DNA testing that indicated he did not commit the crime.
People now rally for Steven Avery after the release of "Making a Murderer." Despite the warm reception, Avery is yet to see it as series creator said the ex-convict was denied opportunity to do so.
"He tells us about getting letters of support, and he's diligently trying to read and respond to every one of them," said Ricciardi during an interview with Fortune Magazine last week.
"But he hasn't been able to watch the series, he put in a request to his warden and social worker but it was denied. It's hard to know what he is able to really track in terms of the response. He calls us from prison on a recorded telephone line."
"Making a Murderer" season 2 release date is yet to be revealed but it is believed to debut by the end of the year.
© 2018 Korea Portal, All rights reserved. Do not reproduce without permission.