EXO's Lay In Stable Condition After Sustaining Injury Following A Motorcycle Mishap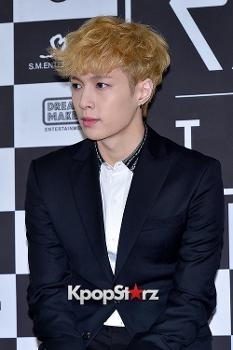 EXO member Lay was hospitalized after sustaining an injury following a motorcycle accident while filming in China on Wednesday, Jan. 30. Korea Times reported Monday that Lay was in Hengdian in Zhejiang Province to film a local drama when the accident happened.
Chinese news agencies confirmed that the EXO member sustained a waist injury after he fell while riding a motorcycle. The 24-year-old singer was rushed to the hospital immediately after the motorcycle mishap.
SM Entertainment verified that Lay got injured while filming a local drama called "Old Nine Gates." The agency refused to give further details regarding the accident. However, it said that the Chinese singer is now in stable condition.
"It's true that Lay fell while he was filming," Lay's manager said, as noted by Soompi Sunday. "His lower back wasn't well to begin with, but it's not a relapse, so it's no cause for worry. The injury has been treated and is stable, and he'll be resting for a bit."
Although the injury is not grave, the EXO member was advised by the doctors to take a rest.
Further reports revealed that the recent accident is not the first time that Lay sustained injury while filming in China. Last year, the Chinese singer sought treatment after injuring his neck while filming a variety show in the country.
Lay's career took off in 2005 after appearing in the Chinese television show, entitled "Star Academy." He became a member of Korean pop group EXO and its sub-unit EXO-M in 2012.
Lay also took part in a dance performance for Mnet's "Dancing 9" in 2013. On the same year, his composition was used as the background music of a dance video launched by SM Entertainment.
On the other hand, EXO took the spotlight after the release of their first album called "XOXO" in 2013. The album reportedly won the Disk Daesang at the 28th Golden Disk Awards and Album of the Year at the 15th Mnet Asian Music Awards.
© 2021 Korea Portal, All rights reserved. Do not reproduce without permission.