'The 100' Season 3 Spoilers See Clexa's More Unhappy Moments; City Of Light, 'A Big Deal'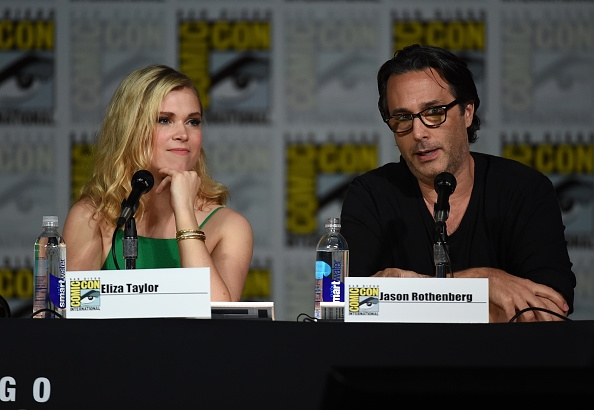 "The 100" season 3 has just witnessed the reunion of Clarke (Eliza taylor) and Lexa (Alycia Debnam-Carey). However, recent spoilers hinted that more unhappy moments are expected.
In his interview with TV Line, show executive producer Jason Rothenberg revealed that with the reunion of Clexa, their fans must expect that some not-so-good things will transpire as they see each other again.
"It was always pretty clear that when Clarke saw Lexa again, she was going to have some murderous rage bubble up," Rothenberg stated. "She feels abandoned."
He continued by saying, "She spent three months in the woods denying her own responsibility and blaming Lexa. That was never going to be a happy reunion."
Therefore, it could be interpreted that the spoilers which he shared about the upcoming 14 more episodes of "The 100" season 3 would mean still seeing a number of challenges between Clarke and Lexa as they get to face one another again.
"It's going to take a while, if ever, for those scars to heal," he added.
In the meantime, Rothenberg disclosed that the City of Light is "real."
"It's a real place, and it becomes a big deal this season, but the story simmers for a little while before it boils over," he said. "We're trying to get the audience used to this new story we're telling; it has a whole new visual vocabulary, and its own language in many ways."
It was further narrated that, "You've only just begun to see where that world is going and what it's all about."
On the other hand, Collider had the chance to talk to Zach McGowan, the actor who portrays the role of Roan.
As Roan, it was noted that there will be "a great fight" between him and Lexa, following his capture of Clarke.
According to him, the scene, which will be a "straight sword fighting," will last for two and a half minutes.
Keep posted for more "The 100" season 3 spoilers.
© 2023 Korea Portal, All rights reserved. Do not reproduce without permission.