South Korean Actor Yeo Jin Goo Appears In Korean TV Show 'My Little Television' To Talk About His New Film 'Western Front'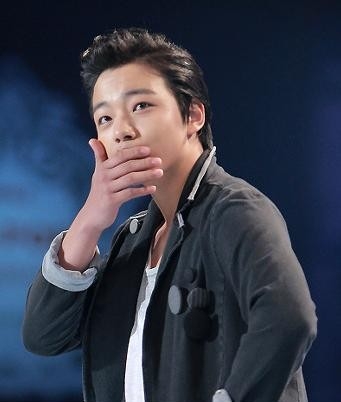 Yeo Jin Goo made an appearance in an episode of popular Korean TV show "My Little Television." Korea Joongang Daily reported on Saturday that the show allows celebrities to "host their own live shows through the Internet and respond to comments from viewers in real-time."
"My Little Television," which started in April, airs every Saturday on MBC. The show is hosted by Seo Yu Ri.
On its September 19 episode, the South Korean actor appeared as the secret weapon of contestant Kim Gura. Kim invited Yeo to talk about his film entitled, "Western Front." The Korean War film hit the theaters on September 24.
When asked how many people he expects will check the movie, the South Korean actor answered: "There have been a lot of films lately that have sold over 10 million tickets, but I don't expect that," as noted by Soompi on the same day.
"However, because of the same syllable in my name and Seol Kyung Gu's, I expect there will be 9.99 million tickets sold," Yeo jokes.
During a short break, Yeo had a brief reunion with South Korean actress Ha Yeon Soo.
"Aren't you Yeo Jin Goo? What brings you here," the actress asks.
"I heard you won first place. Congratulations," Yeo tells Ha.
Yeo and Ha shared the screen for 2013 South Korea TV sitcom entitled, "Potato Star 2013QR3," wherein the two played as a couple.
18-year-old Yeo took the spotlight as a child actor for the film "Sad Movie" in 2005. At a young age, the actor has already starred in a number of films such as "Tazza: The Hidden Card," "Shoot Me in the Heart," and "The Long Way Home," which hit the theaters just recently.
Yeo also starred in several TV drama series including "Missing You," "Swallow the Sun," and hits "Deep Rooted Tree" and "Moon Embracing the Sun."
His recent drama series, "Orange Marmalade," just ended last July 24. Yeo played the character of Jung Jae Min, a young popular boy. He shared the screen with singer-actress Kim Seolhyun, musician Lee Jong Hyun and actress Gil Eun Hye.
© 2019 Korea Portal, All rights reserved. Do not reproduce without permission.