Jeremy Clarkson Amazon Show Getting Cancelled Because Of Offensive Transgender Comment?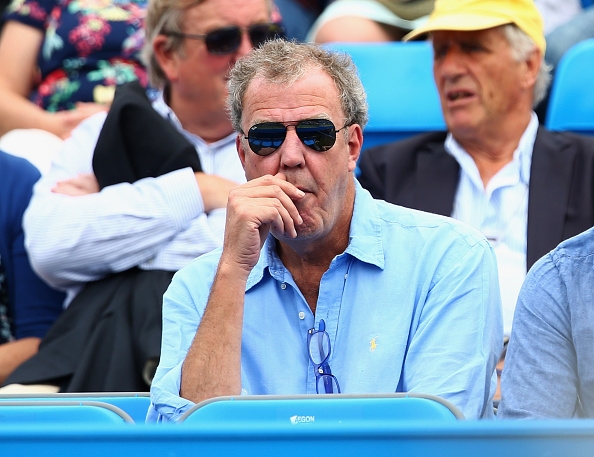 Former "Top Gear" host Jeremy Clarkson's Amazon show will reportedly be out this Fall.
However, controversy is already tainting it before it even airs.
The British TV personality gained netizen's ire when he negatively wrote about transgender kids in The Sunday Times.
In the infamous article, he questioned some parents' decision to accept transgender children and even allow them to explore it.
"I wanted to seek [the parents] out and explain that they were free to live a lunatic life, they must not... be allowed to poison the mind of a child," he wrote, as reported by Metro UK, sharing an anecdote of his own childhood whim of wanting to become Alan Whicker and not being allowed to follow in the celebrated journalist's footsteps.
"You don't actually take them seriously...you don't take them to a hospital when they're 10 and say, 'He wants to be a girl, so can you lop his todger off?'" he continued, which made several netizens angry enough to ask Amazon to kick him off the network.
"I'm angry about that Clarkson piece as much as I don't want to waste air on him. But he's the reason why I find the tube terrifying," Attitude Magazine's James Dawson tweeted about Clarkson's comments. "The good news is that, like all dinosaurs, people like him will soon be extinct."
Metro, meanwhile, publicly called out Jeremy Clarkson's expulsion from Amazon Prime where he reportedly signed a multi-million contract with for a new show similar to "Top Gear."
The site pointed out that Clarkson can't get away with being a transphobic, because "it would be an insult to their viewers, their own code of conduct (which has an anti-discrimination clause) and their most celebrated TV series, 'Transparent.'"
BBC, where he was previously signed before getting into a physical altercation with one of his past show's producers, reportedly let him get away with "racist, sexist and homophobic comments for years."
Should Jeremy Clarkson's upcoming Amazon show be put on hold with this controversy?
© 2023 Korea Portal, All rights reserved. Do not reproduce without permission.