'Pokemon Z' Release Date Still Uncertain, As Zygarde Features 5 Different Forms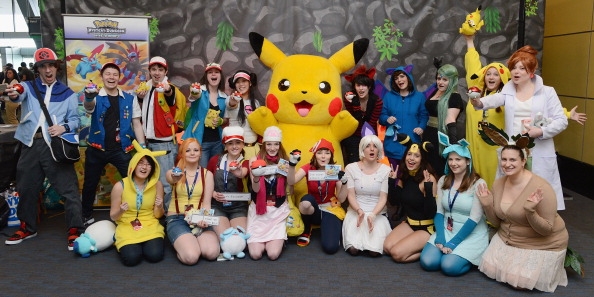 As 2016 rolled in, "Pokemon" fans across the globe are keeping their fingers crossed that a release date for "Pokemon Z" will be revealed soon.
This might not be a pipe dream after all, as "Pokemon" is celebrating its 20th anniversary, with Nintendo, Game Freak and the "Pokemon" company scheduled to release a variety of products this year, according to iDigitalTimes.
In its latest issue, the Japanese anime magazine "Coro Coro," a reliable source of "Pokemon" news, has hinted that its February issue will contain a "world exclusive world poster and major announcement."
It is however unclear if the magazine's February issue relates to "Pokemon Z" and its highly-anticipated release date, or will just feature a promotional article for the upcoming "Pokemon" movie.
But Serebii's Joe Merrick cautioned fans to "temper their expectations" regarding "Pokemon Z's" expected roll out until the February issue of "Coro Coro" hits the newsstands.
"right. Hope next month's announcement is worth the wait, but until then I will lower my expectations to avoid disappointments," Merrick (@JoeMerrick) said in his Jan. 13 Twitter post.
iDigitalTimes further speculates that the February issue of "Coro Coro" could unveil a brand-new Mega "Pokemon" or disclose more details about the new fire and water type character Volcanion.
Meanwhile, "Pokemon" fans are buzzing with excitement, as rumors indicate that not one but two legendary forms of Zygarde might be included in "Pokemon Z" whose release date still remains a big guess, reported Movie Pilot.
Aside from showing a screenshot of Zygarde in its five different forms - cell, core, 10%, 50% and 100% - "Coro Coro's" December issue featured a Zygarde which had a blue core.
This form is different from the version of Zygarde that was featured in the anime magazine "Puni Chan," which contained a red core.
With Zygarde's two different core forms with two different colors, Movie Pilot speculates that these core forms will fuse together to build a complete form.
For more exciting updates on the upcoming release date of "Pokemon Z," please stay tuned in to this site.
© 2022 Korea Portal, All rights reserved. Do not reproduce without permission.