South Korea Creates Its Own Michelin Star Guide, 'KOREAT'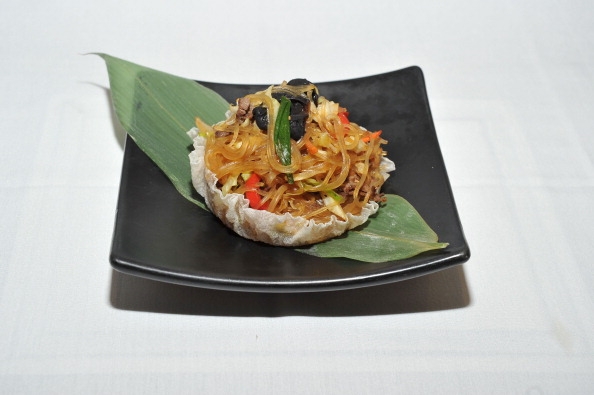 Foodies in South Korea don't have to rely on their Internet buddies to know where to get good food anymore.
South Korea now has its own restaurant ranking guide with the newly launched KOREAT, a combination of "Korea" and "eat," according to The Korea Times.
"Koreans have been relying on sporadic sources for good food. Restaurants have gained popularity through the blogosphere, lifestyle magazines or word-of-mouth," explained Cho Youmi, head of the KOREAT organizing committee and CEO of advertising agency Welcomm Publicis.
"We wanted to provide accurate and reliable information on restaurants to foreigners visiting Korea in addition to surveying our dining culture."
KOREAT will annually provide a comprehensive and reliable ranking of restaurants based on taste as well as each venue's level of recognition, very much like Michelin and Zagat guides, according to Korea Herald.
In order to celebrate the birth of the committee, after 16 months of preparation, KOREAT reportedly announced the first list of the top 50 restaurants in Korea. KOREAT's panel of judges reportedly consists of 30 chefs, 37 media personnel and 33 restaurant owners and food industry officials.
"When we asked our panels to pick the 10 best restaurants among the ones they've visited over the past year, there were 481 candidates compiled for the list," said Cho.
"In the end, 53 restaurants were picked for the first top 50 list. Three of them were jointly ranked."
The list of the top 50 restaurants that was generated also detected a noticeable trend. The keywords "Modern Korean," "owner chef," "French cuisine," "Pyongyang naengmyeon," and "specialist" reportedly summarized the type of restaurants that topped the list this year.
KOREAT will reportedly hold a festival on Jeju Island so that visitors can get a taste of the dishes from the top 50 restaurants from October 29 to November 1.
© 2023 Korea Portal, All rights reserved. Do not reproduce without permission.